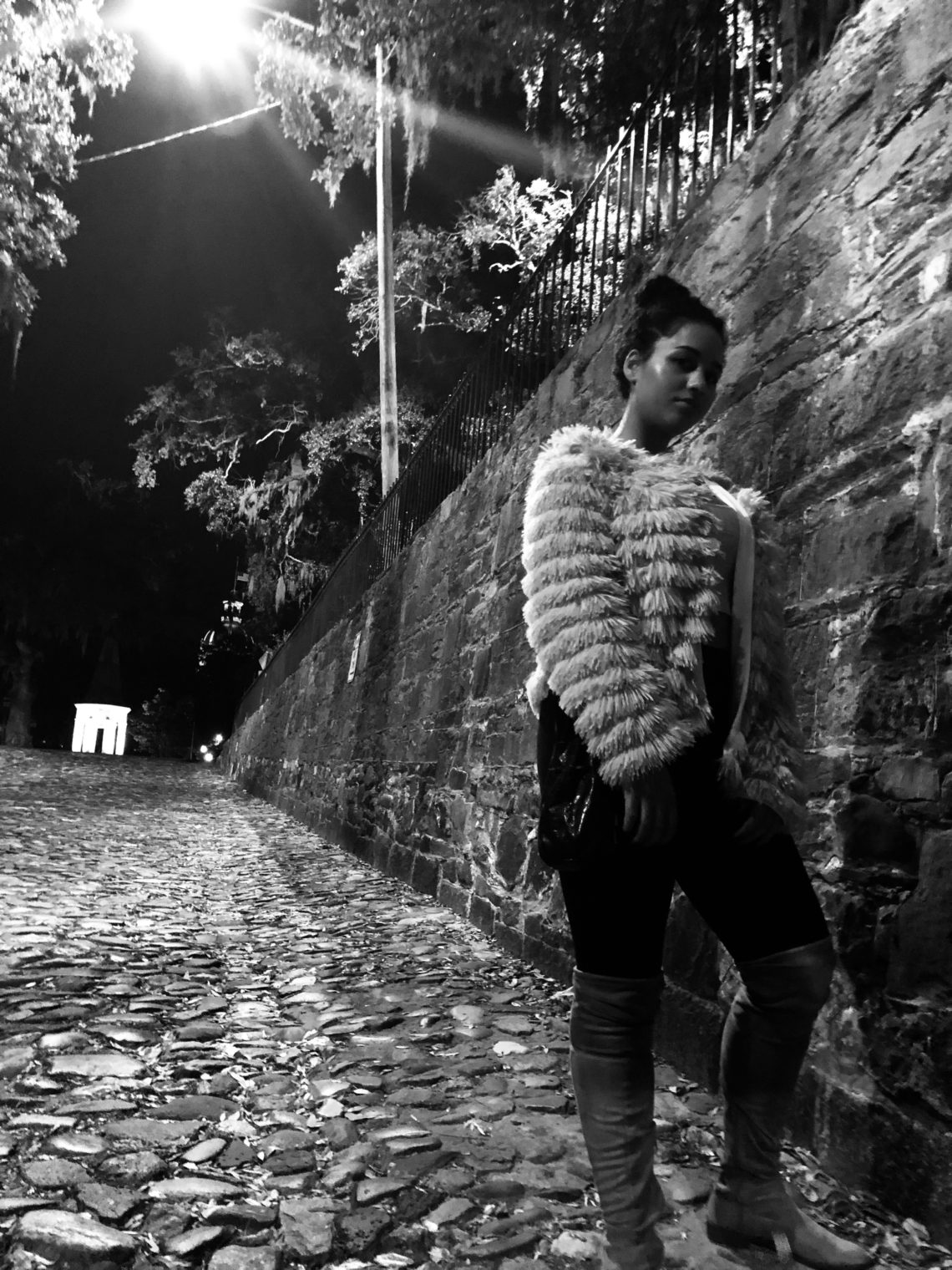 Spooky Savannah: One Night In The Most Haunted City In America
Have you ever visited a place that seemed a little…off? Gave you the chills? Like you were being watched, perhaps?
These are the feelings I experienced while visiting Spooky Savannah, Georgia…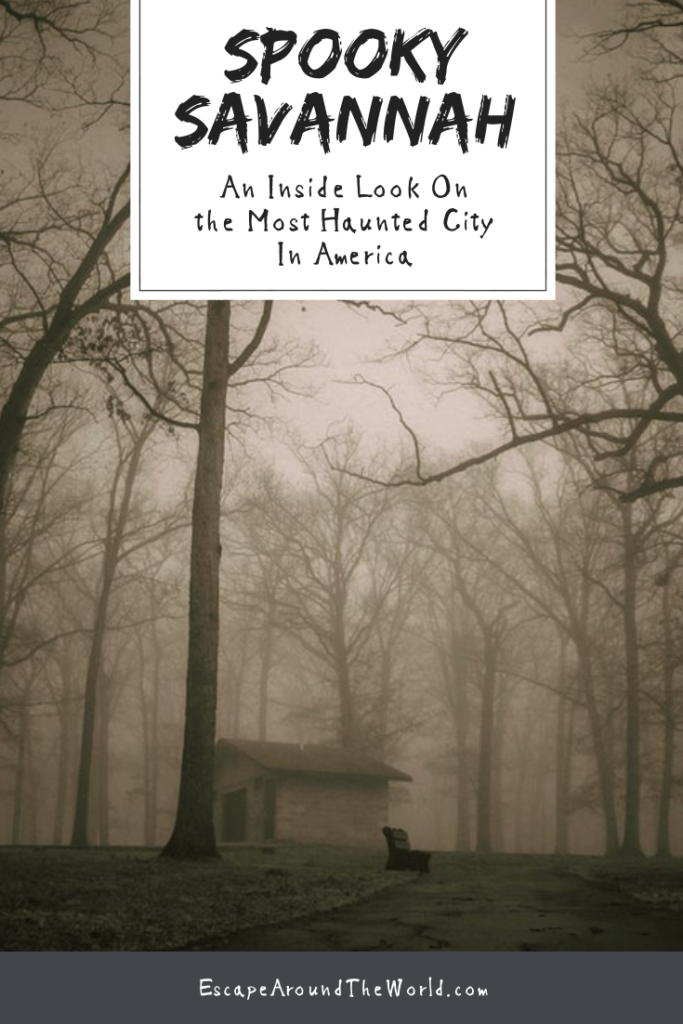 A Brief History
The South is full of history, and a lot of it seems to be concentrated right in Savannah. Savannah is the oldest city in Georgia, founded in 1733. It's a coastal city that lies below South Carolina and hugs the Atlantic Ocean.
The first people to discover and live in this area included the Guale, the Choctaw, the Creeks, and the Yemessee. James Oglethorpe of England, wanted to start a colony in this area in order to give people in debtor's prison a second chance at life. In the end, it ended up just being poor people that sailed over with him in 1732. When they "settled", they signed a treaty with the Yamacraw Indigenous People (a mixture of some Yemessee and Creek Peoples.) As far as my brief research has found, this cultural exchange and treaty was remarkably peaceful.
Despite the appearance of peace, a lot of violent and terrible things happened here! Whether it was Yellow Fever epidemics, hangings in the town square, disgraceful African slave auctions, or the many children who died in freak accidents, it all happened in Spooky Savannah!
My Night In Spooky Savannah
My trip to Savannah began at night as the sun was going down. We were lucky to find the most adorable vacation rental to perfectly accommodate our group. The property is newly renovated, yet maintained it's historical Southern Charm. Needless to say, I would definitely stay here a second time. As a bonus, it includes a beautiful garden, koi pond, and spacious hot tub.
After we got settled, a small group of us decided to do a night tour of Savannah. I had heard that Savannah has tons of history and was supposed to be extremely haunted, hence the name "Spooky Savannah." I just had to see this for myself!
I decided to take the tour with Ghosts & Gravestones, one of the top ghost tours in the entire city! The tour boarded on in front of Simply Savannah Depot. on 301 East River Street. It's right along the water next to a parking lot, and the parking that night only cost $5 (not bad!)
We boarded a trolley that was open air, for the most part. I would recommend a jacket and/or warm scarf depending on the time of the year, especially if you are prone to getting cold like me.
The tour lasted about 1 hour, 15 minutes and covered a lot of ground during that time. The week leading up to Halloween is the busiest, as expected, so it's suggested you book your tour in advance.
The tour itself was spooky and full of history, but not too scary for the faint of heart. If you take everything the tour guide says as absolute fact, then you will be scared, sure. The truth as to whether ghosts actually exist and torment the city of Savannah…well…I'll leave that up to your opinion. Our tour guide said there are many ghost encounters on police record from residents and tourists alike. And many of them seem to be telling the exact same story!
One thing that made this tour spooky was the power going out! Now, is this a regular occurrence for the sake of keeping the tour spooky? Or were the ghosts messing with us? This is why some of my pictures turned out quite dark, but I wanted to include them anyway so you could see how creepy things got on the tour.
During the tour, we rode in a trolley past the Savannah River, graveyards, and some reportedly haunted buildings. Most of the tour was spent with a guided tour of the Andrew Low House and a spooky presentation inside the Perkins and Sons Ship Chandlery.
The following pictures illustrate my night in Spooky Savannah!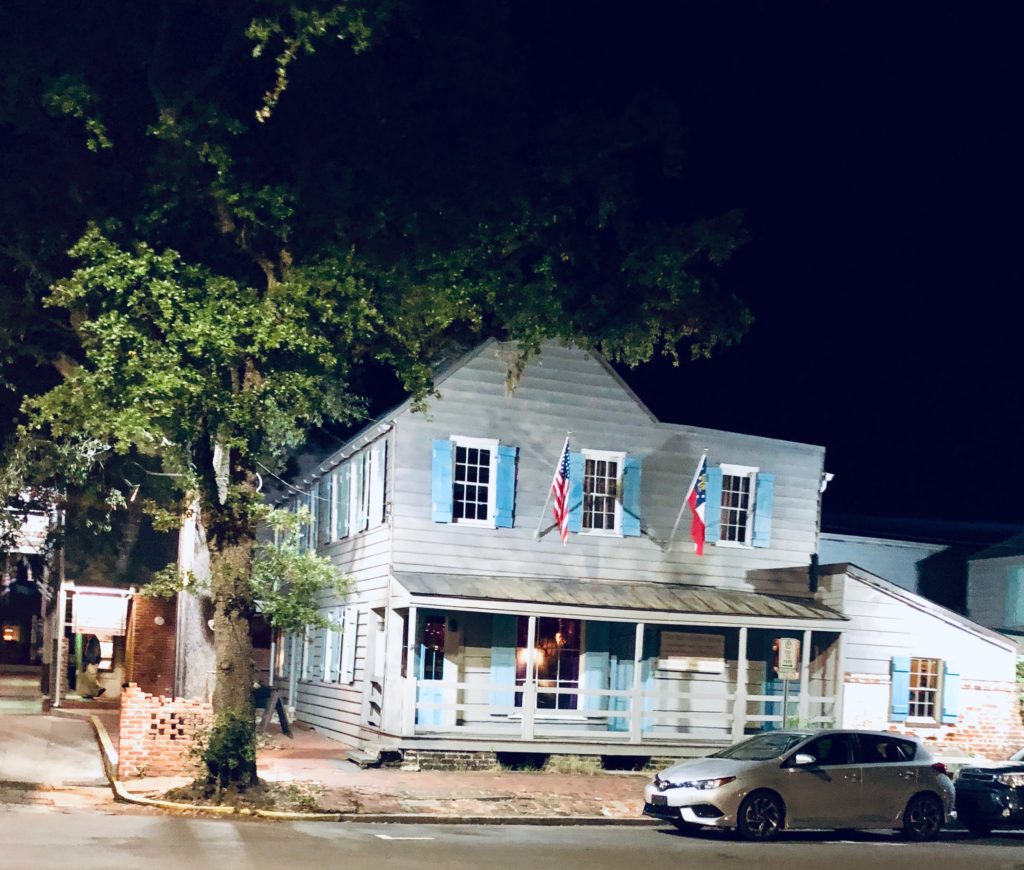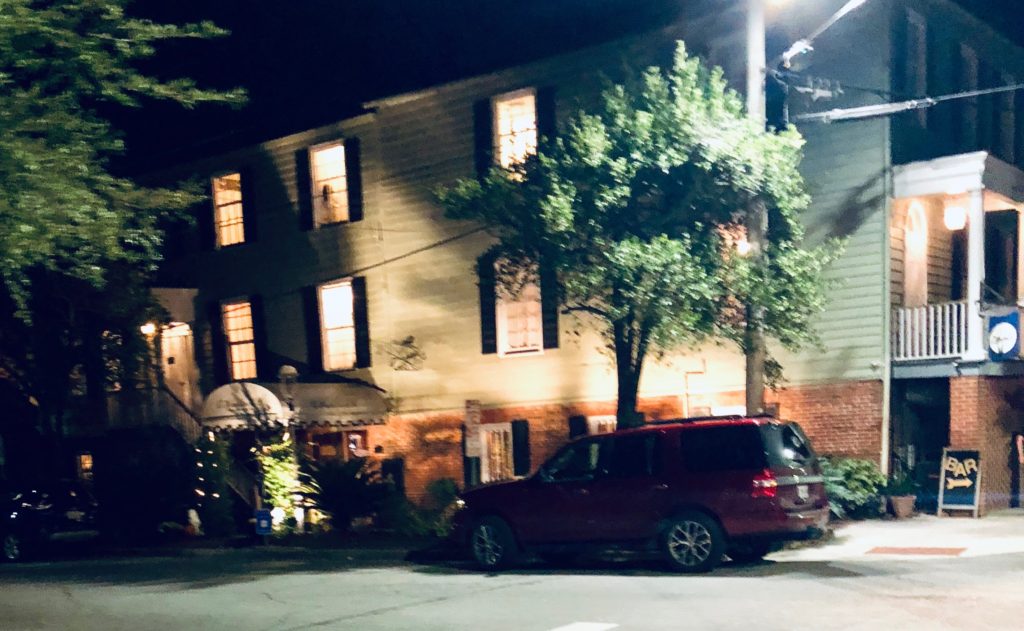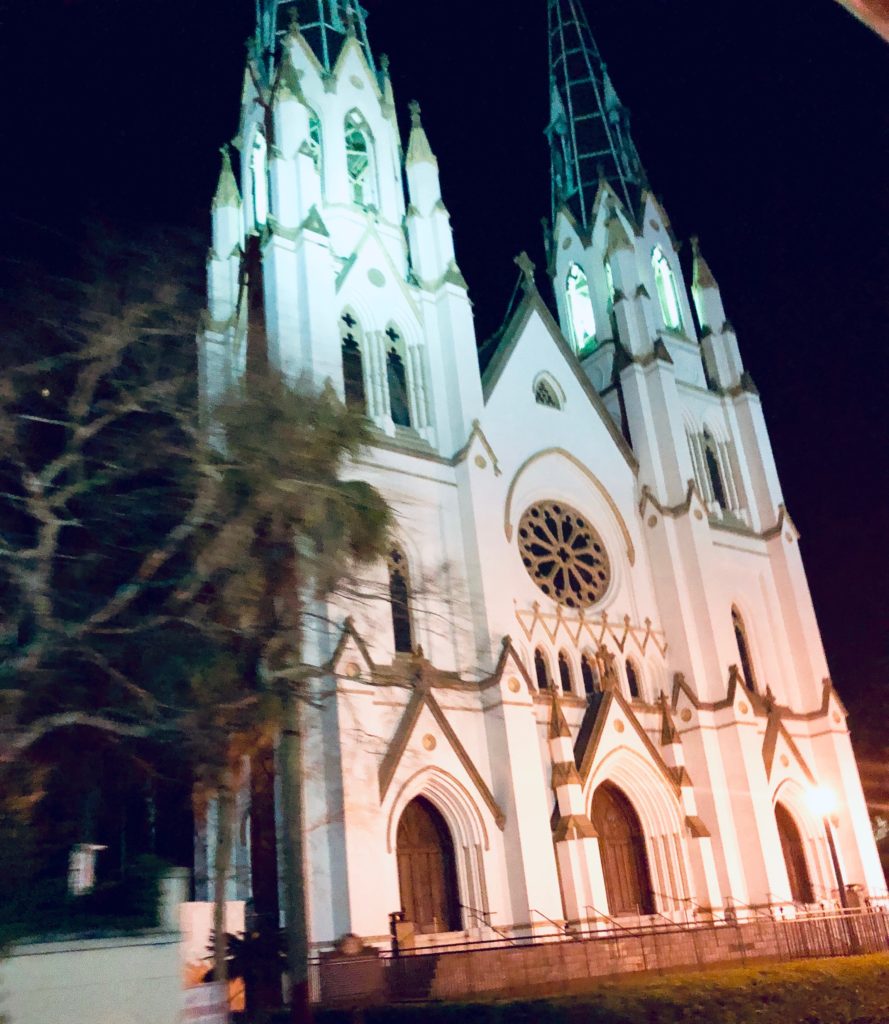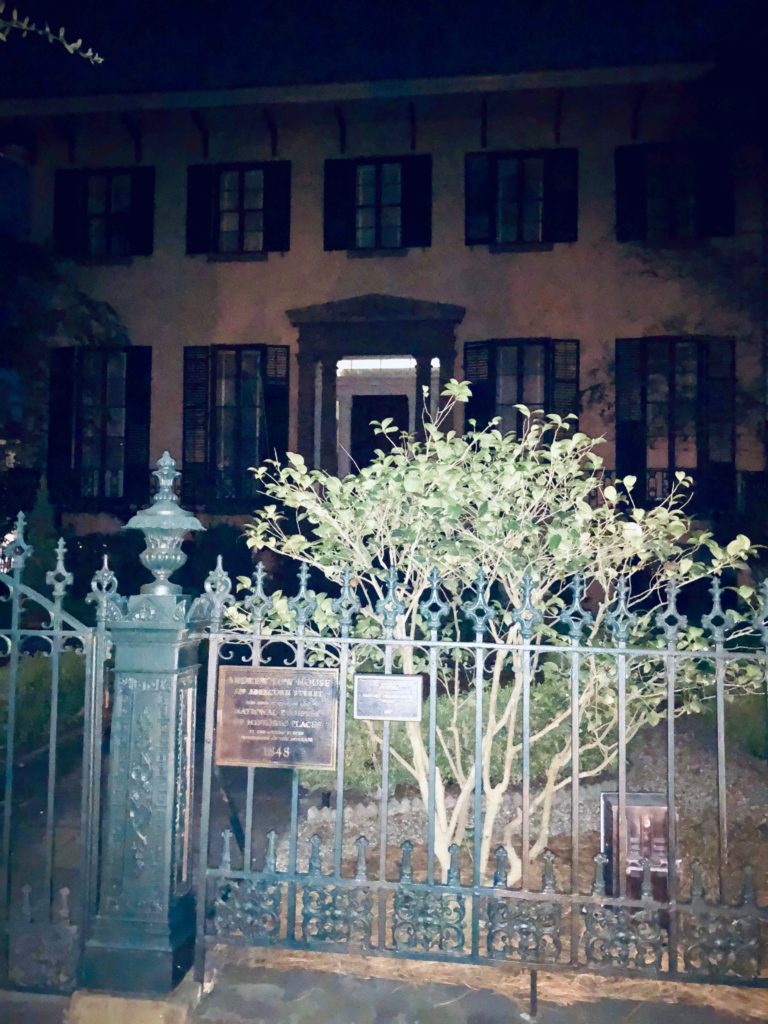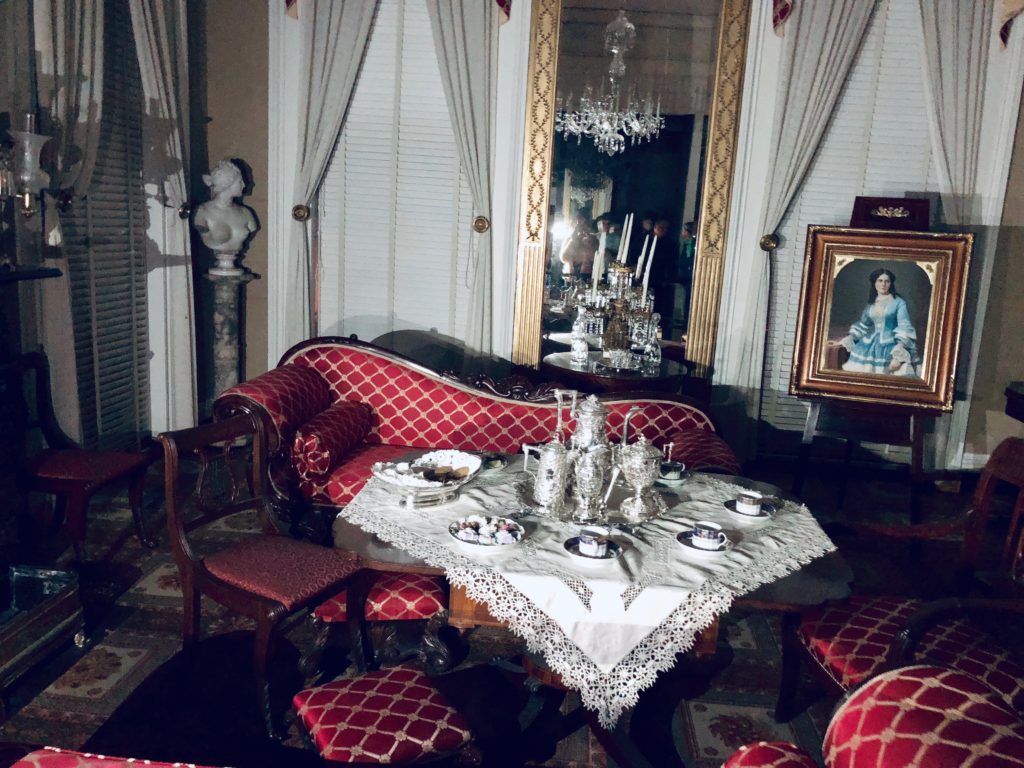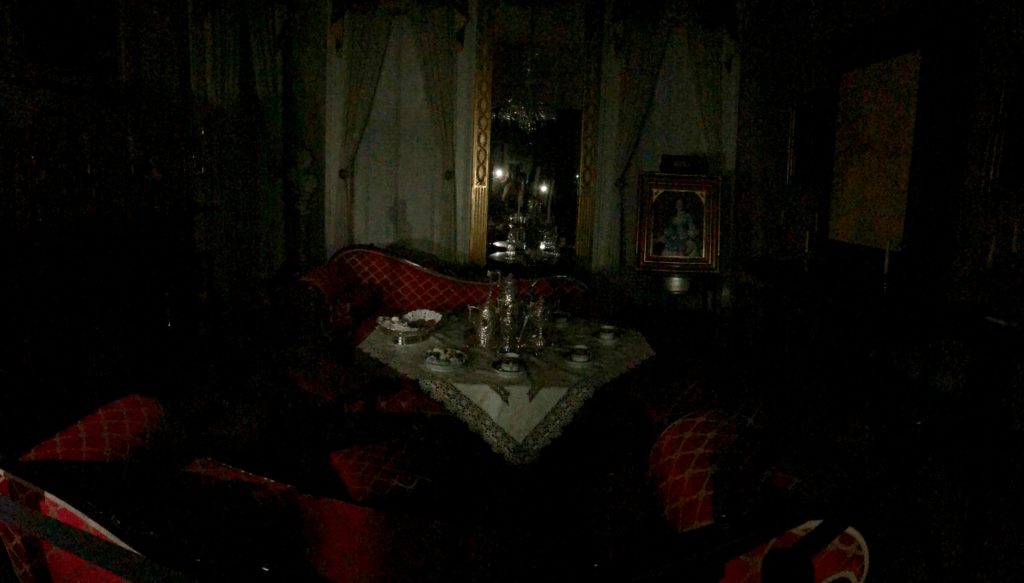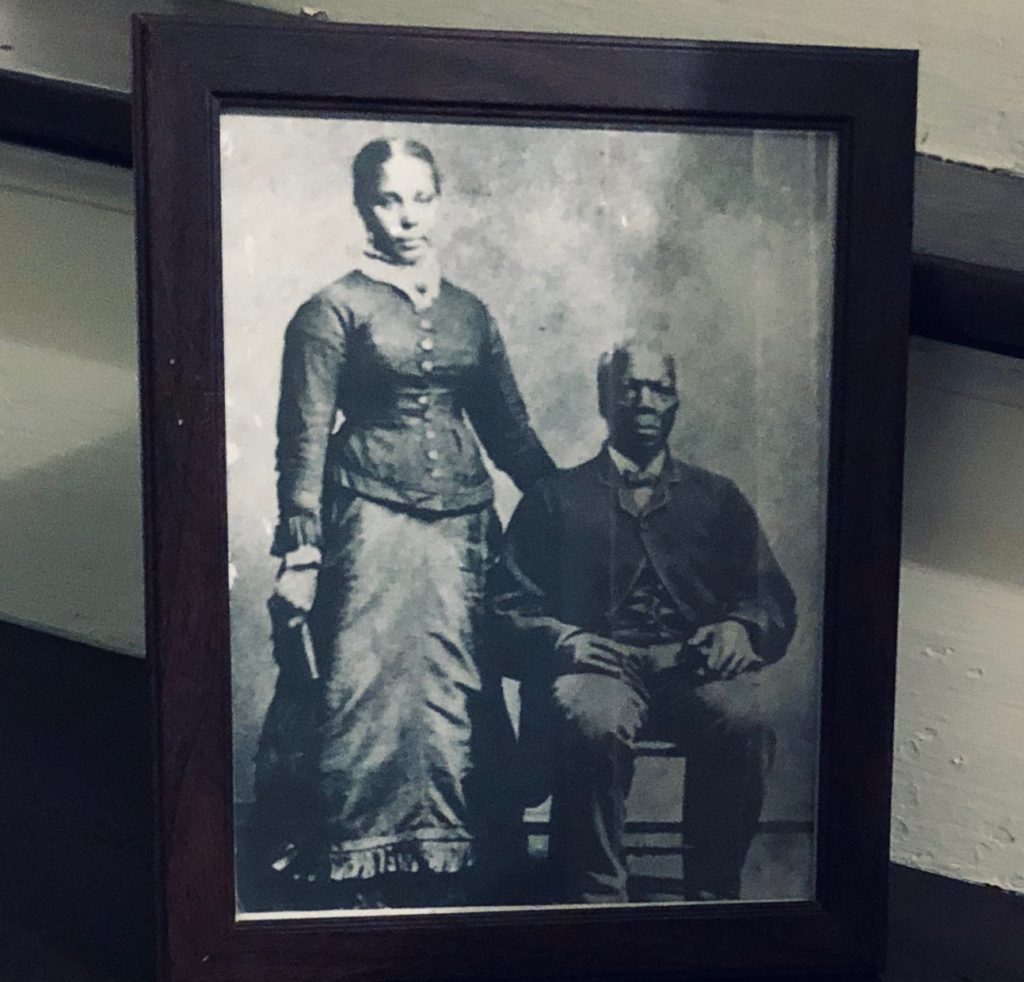 Possible ghost(s) in the form of an orb I caught on camera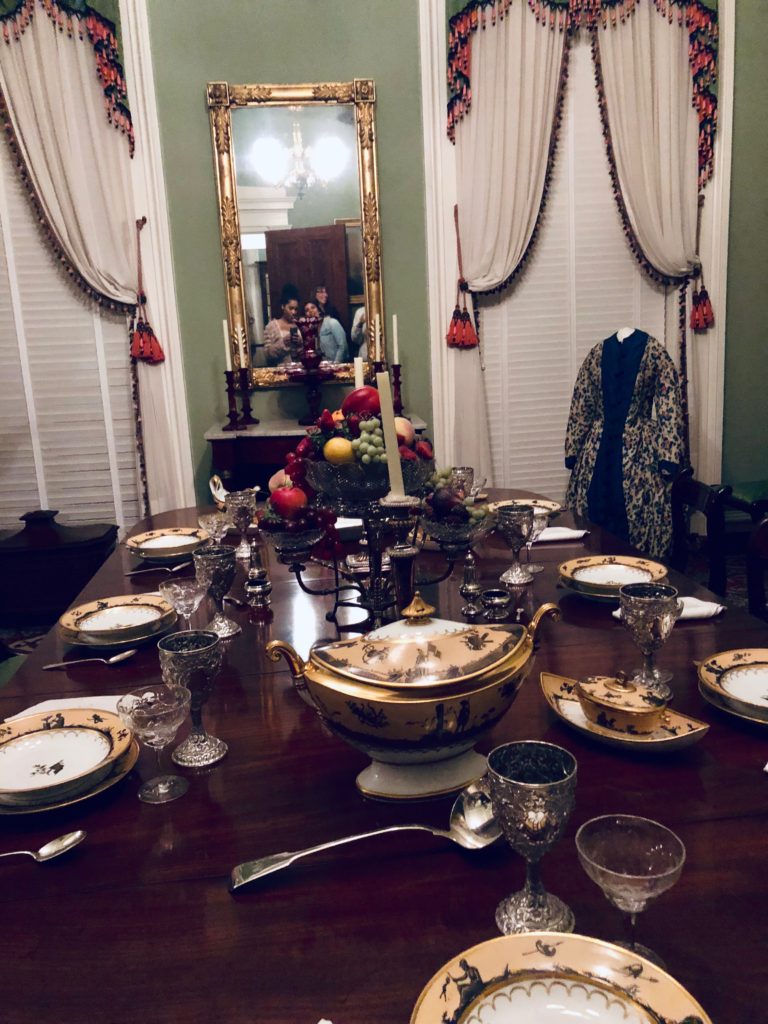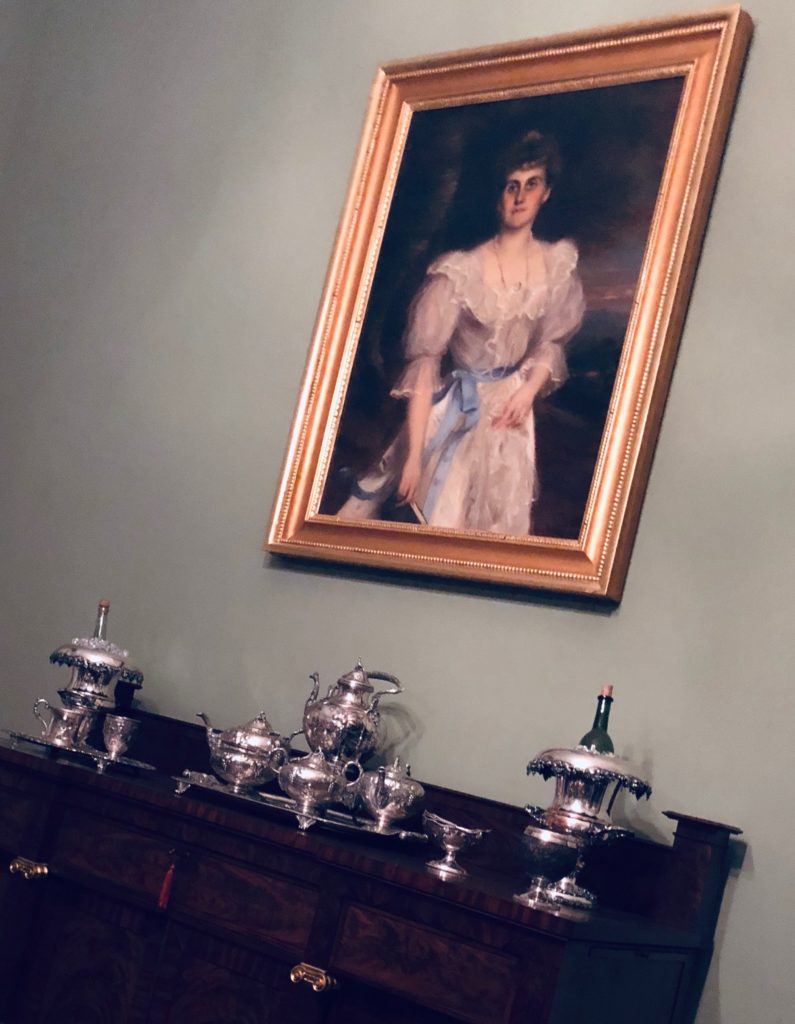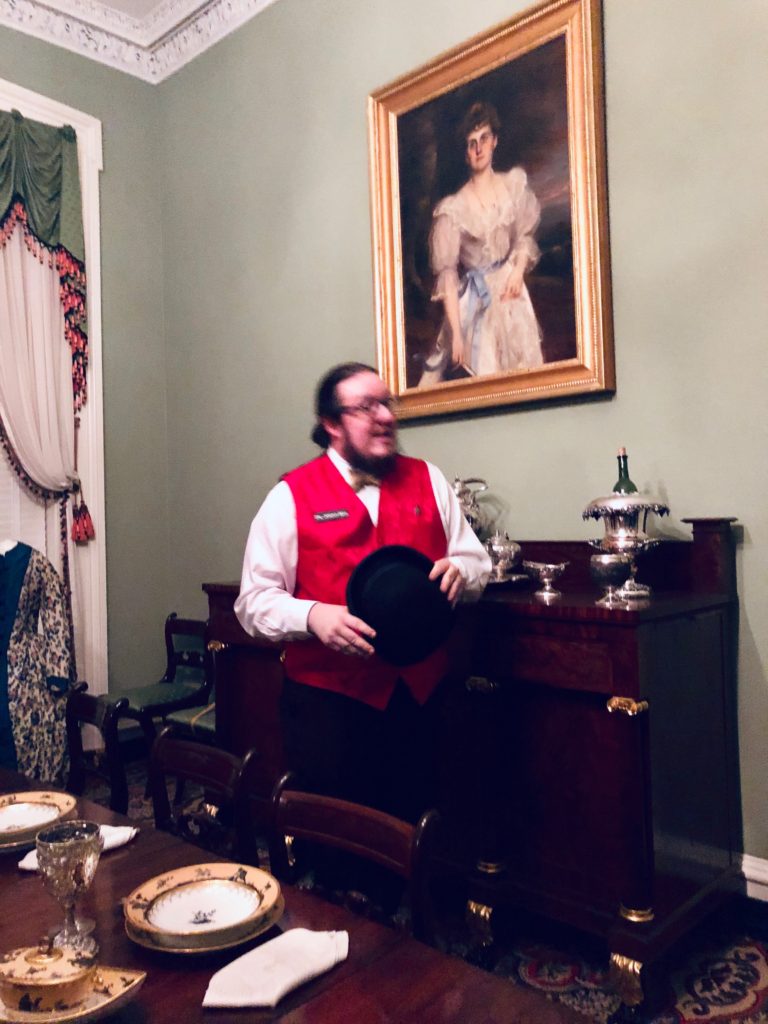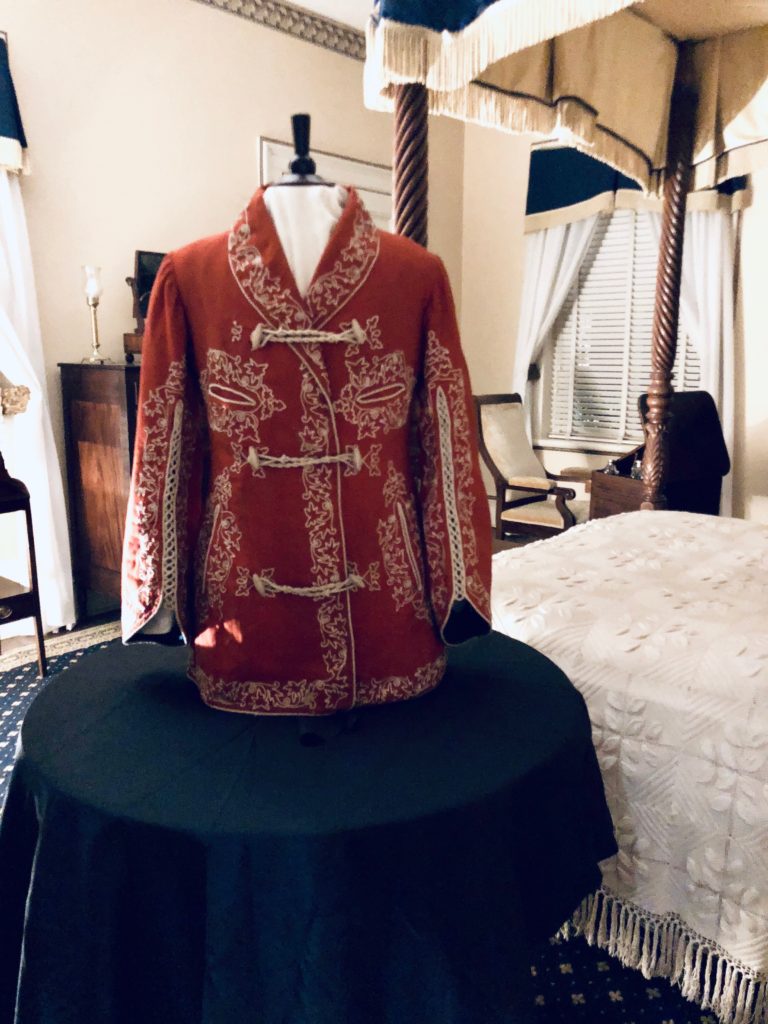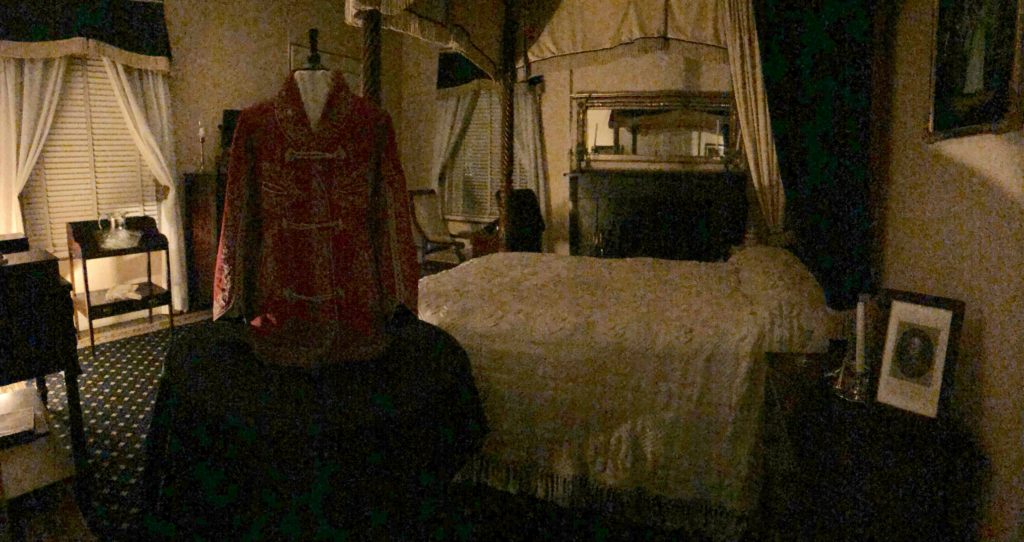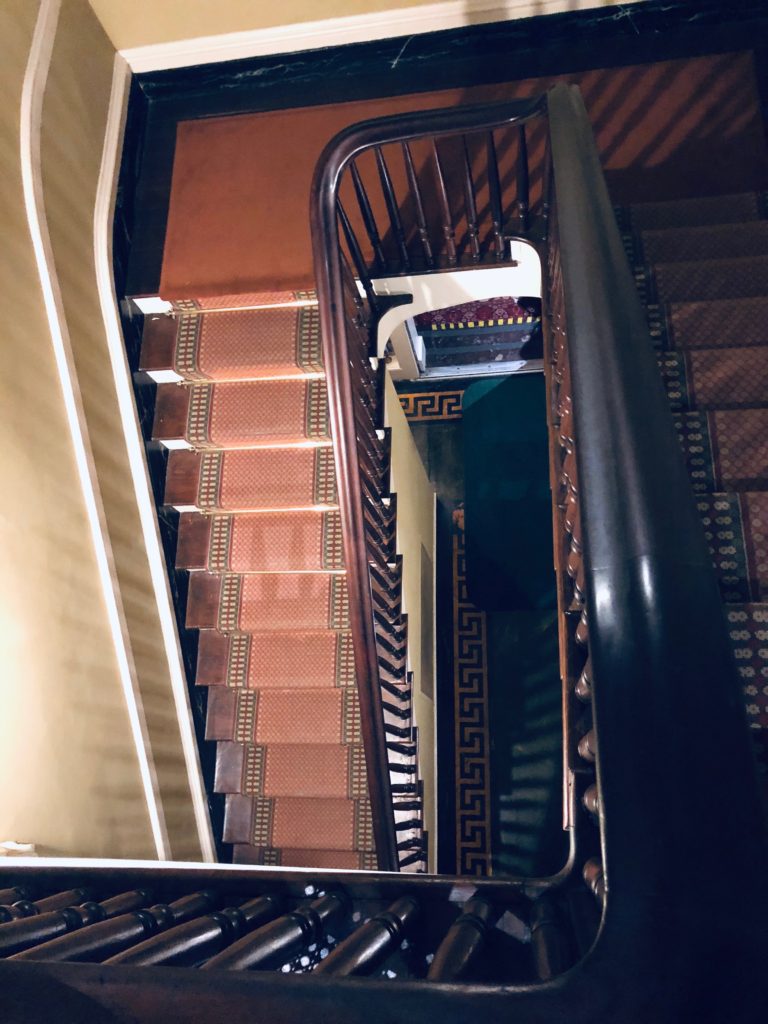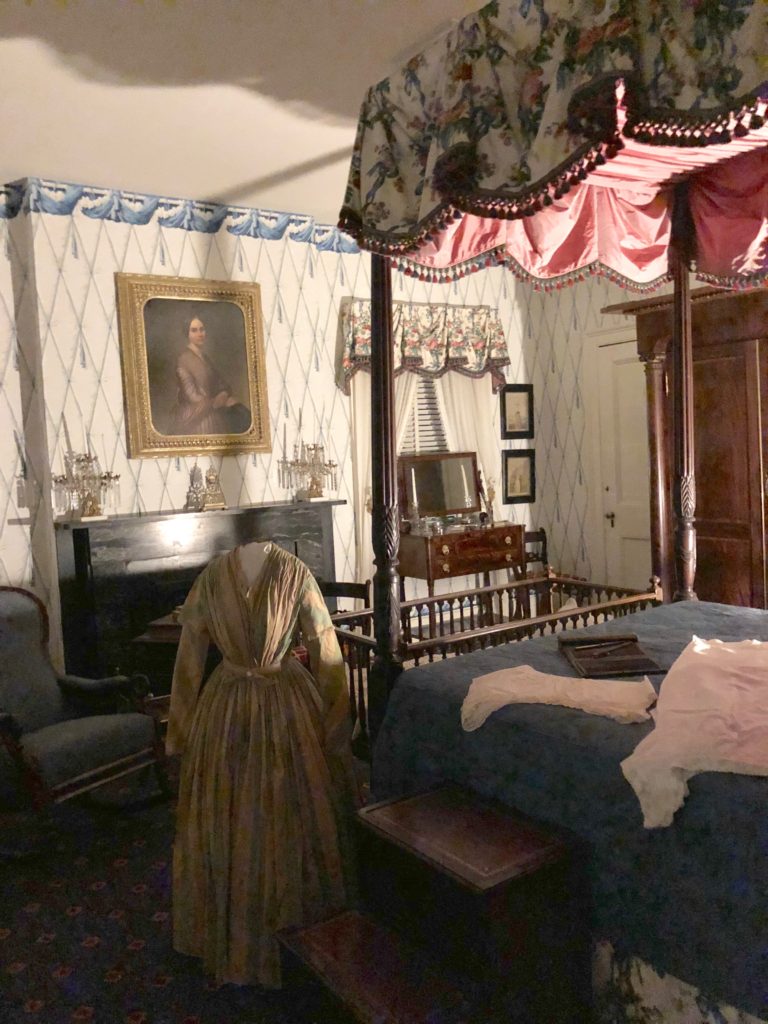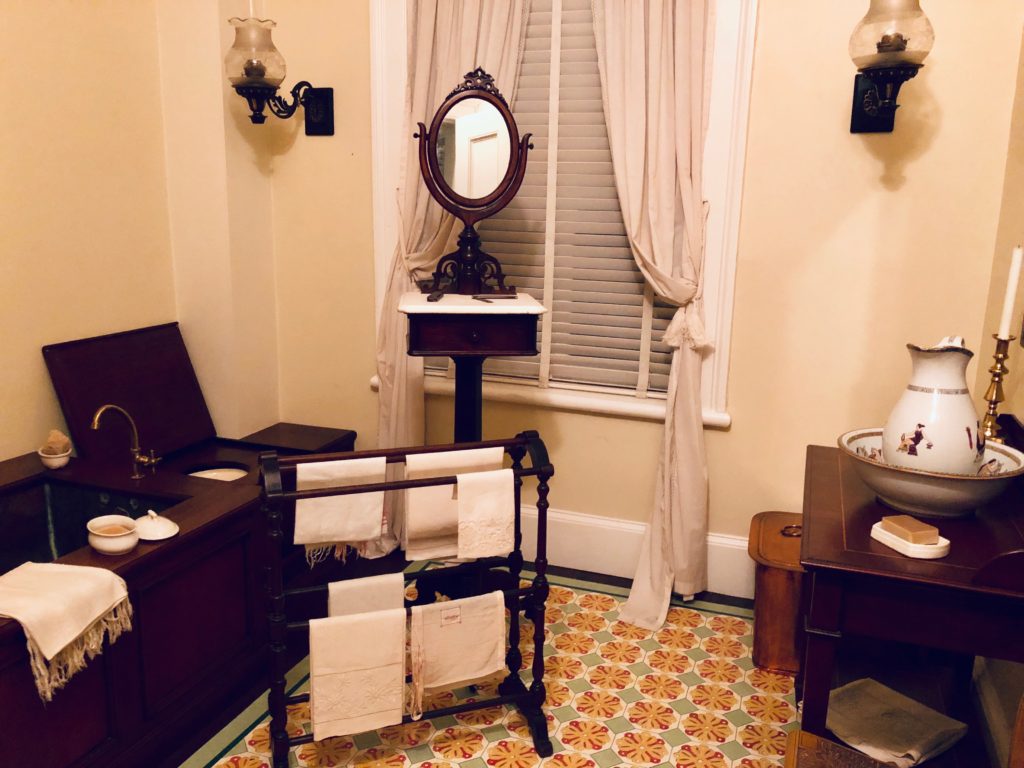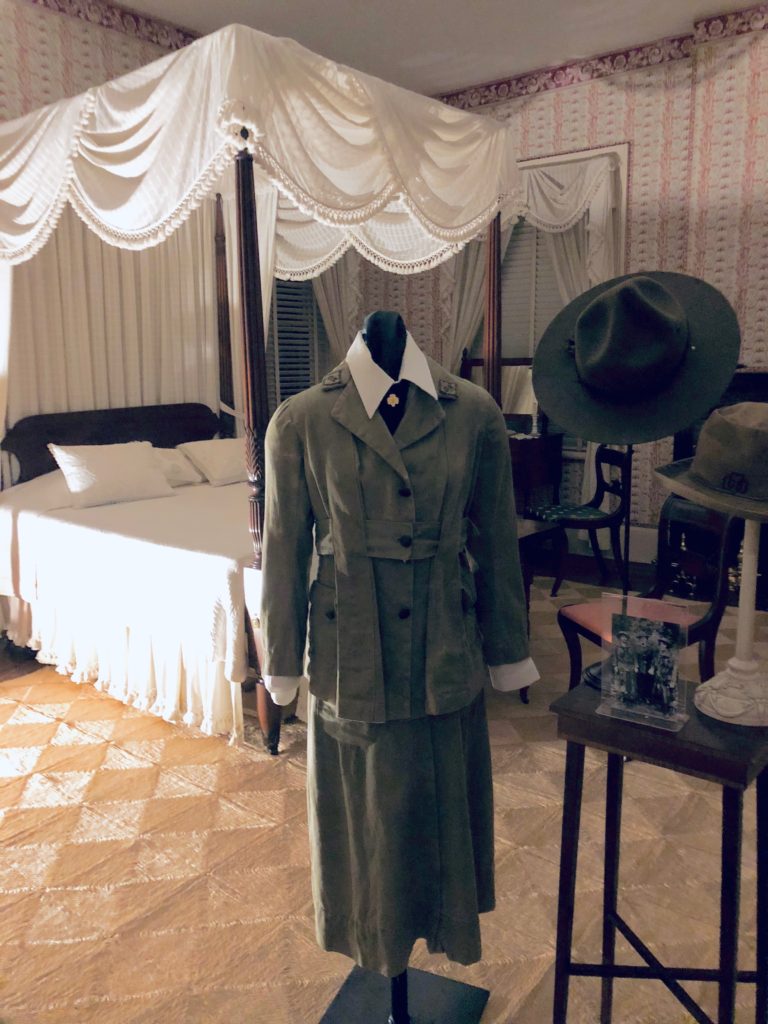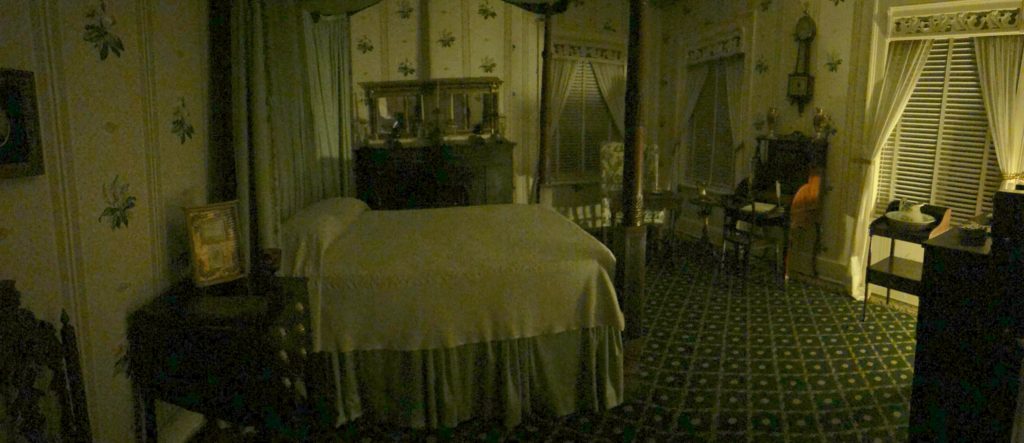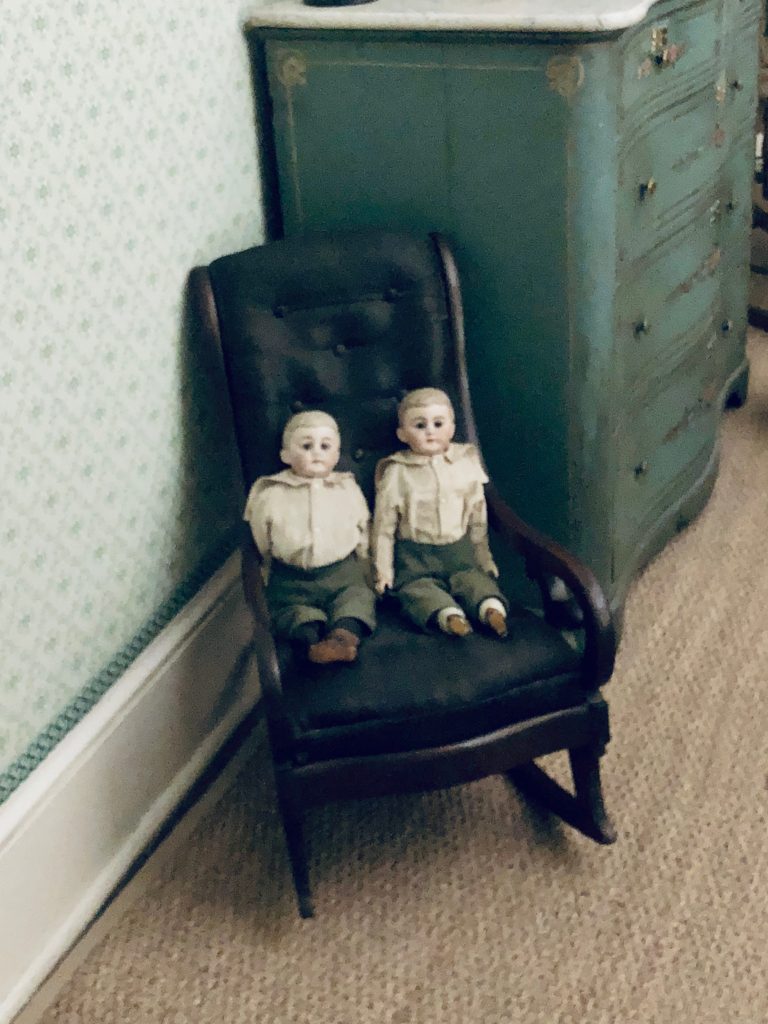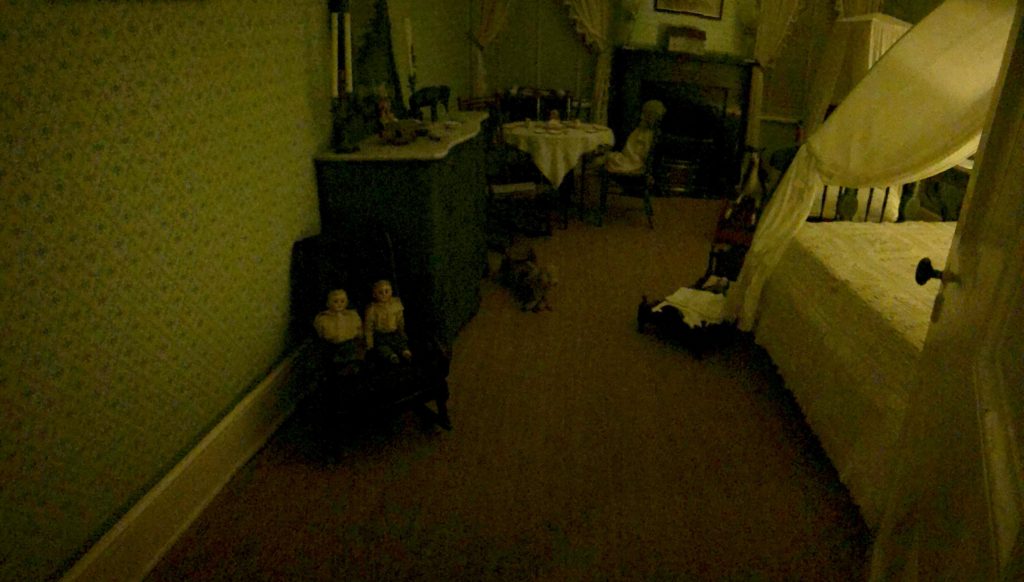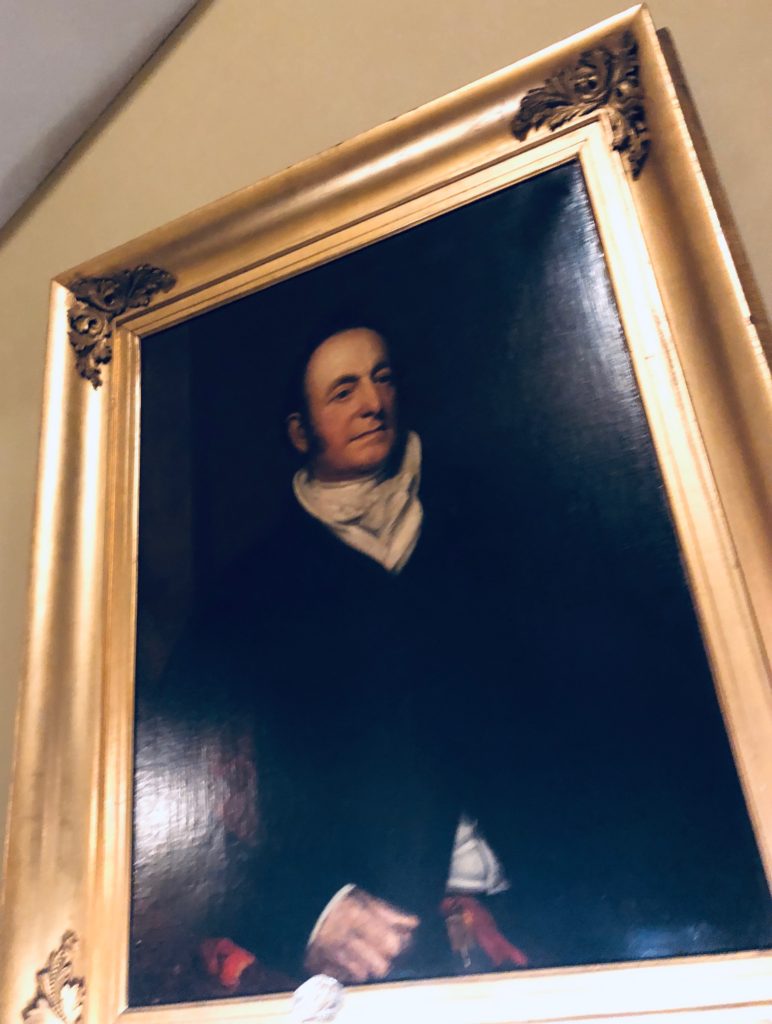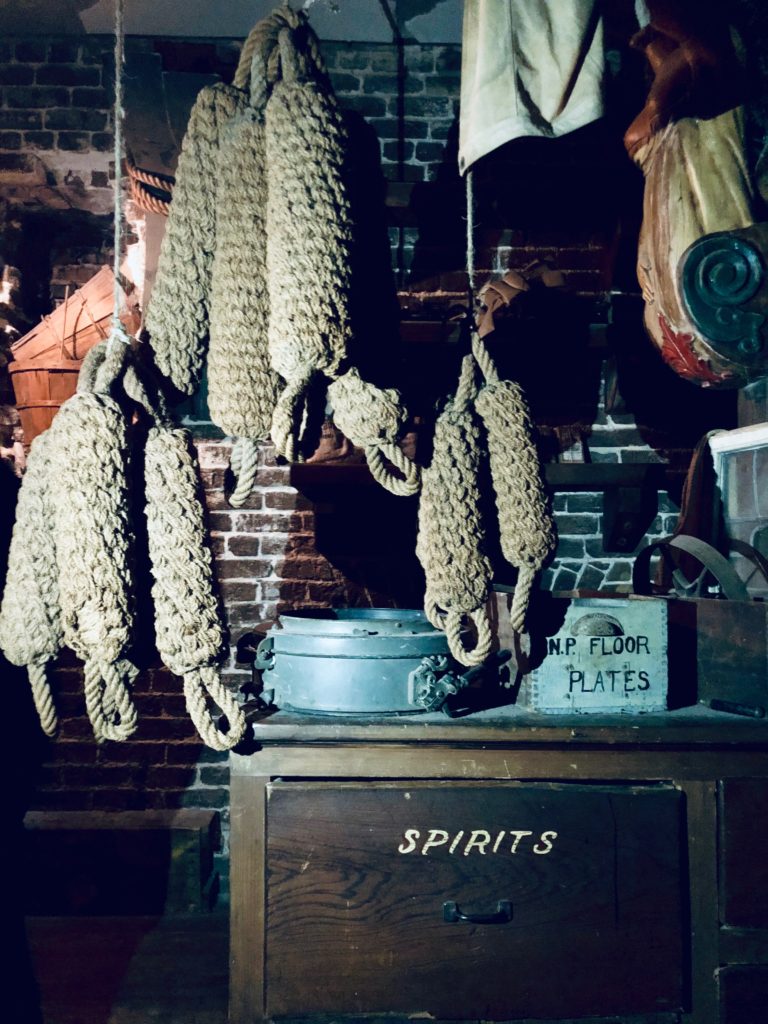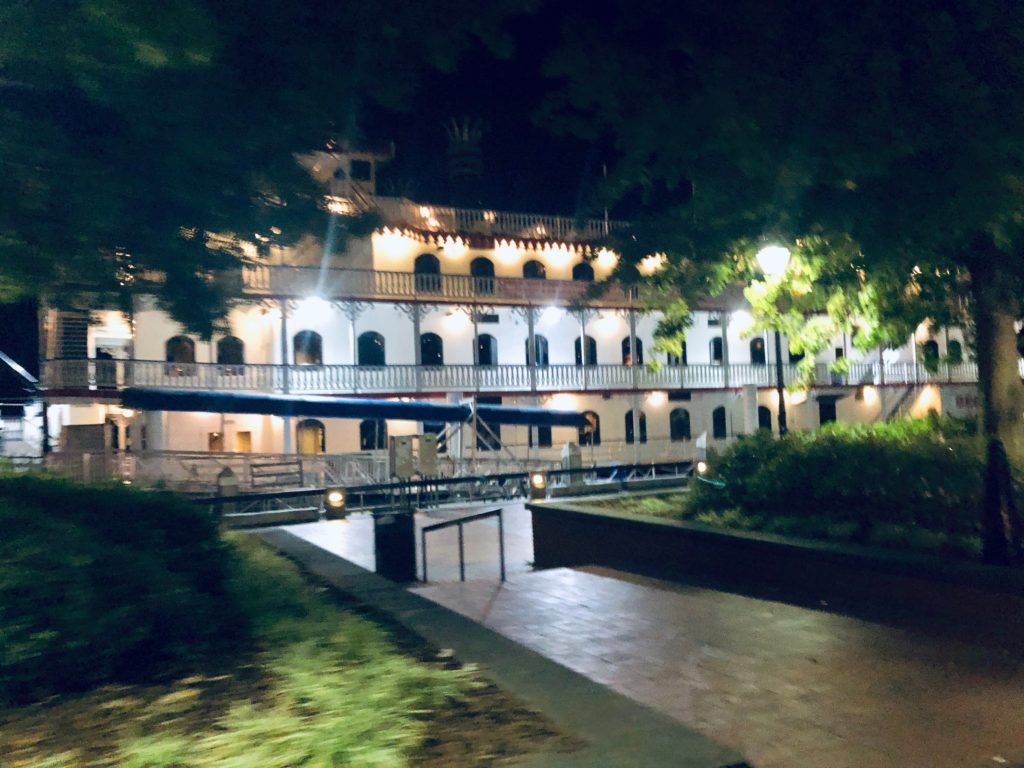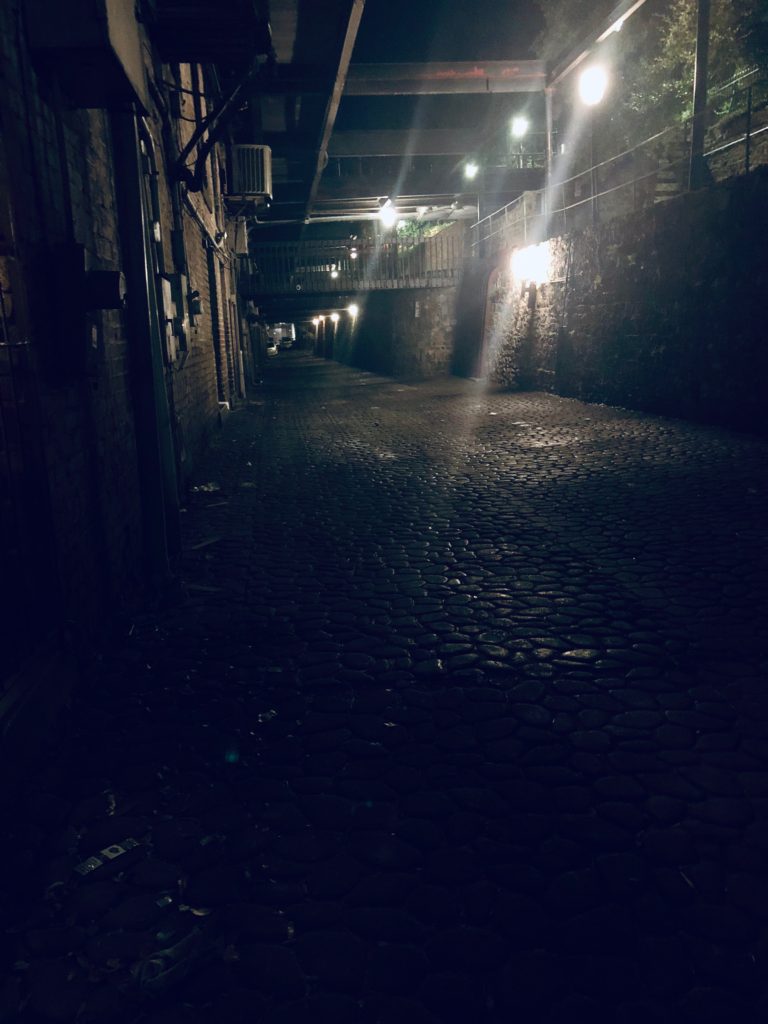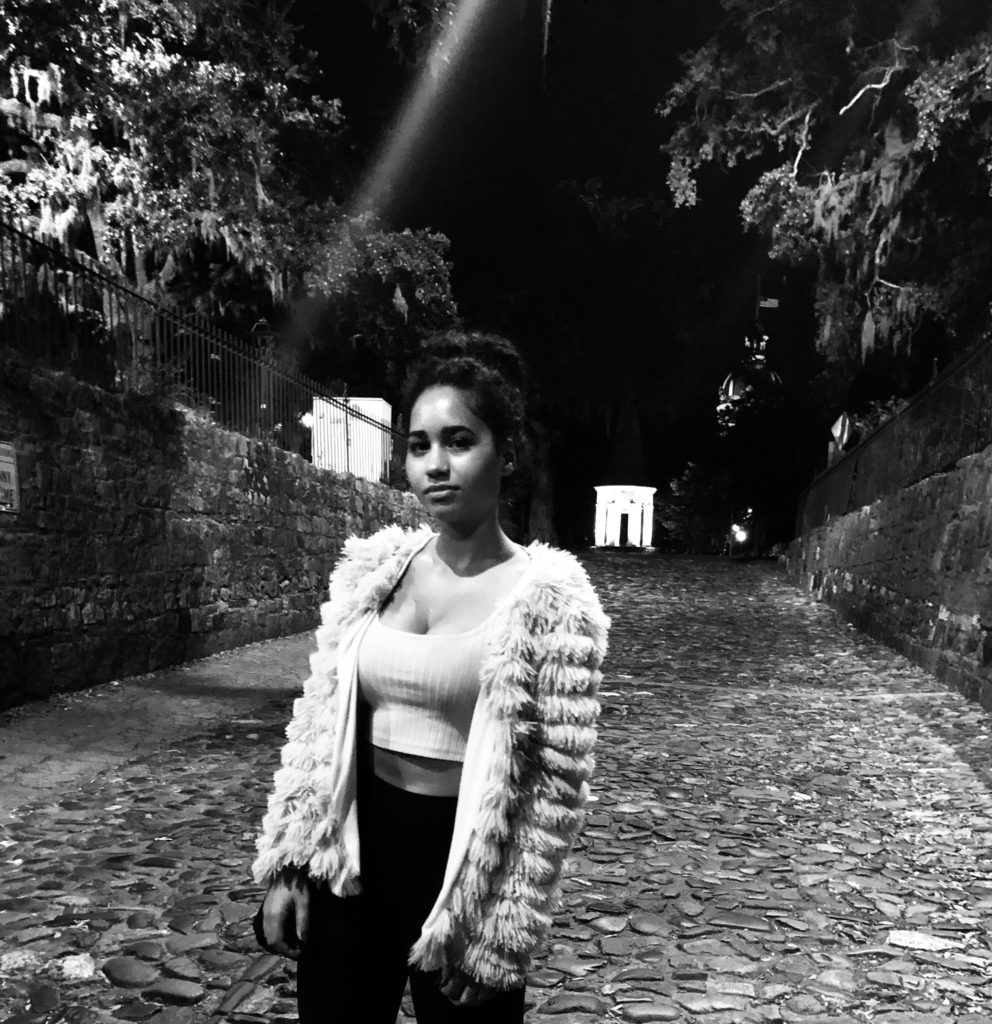 Have you ever been to Spooky Savannah? Do you plan on going soon? Any suggestions for my next trip to Georgia? I would love to hear all about it in the comments below!
*****PIN FOR LATER!*****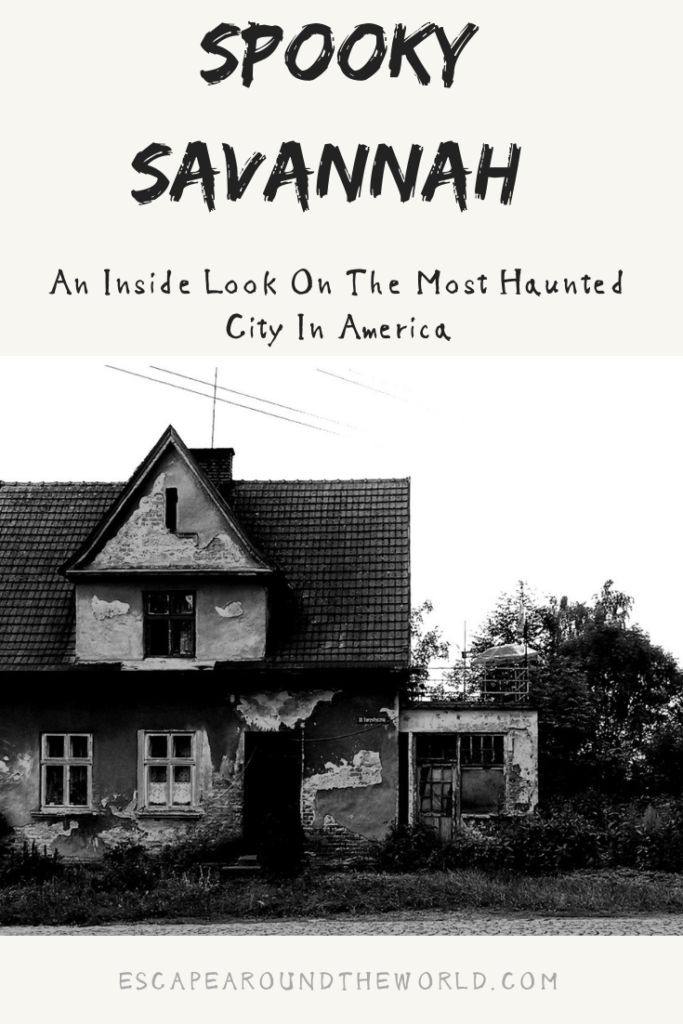 Sources: https://privatesavannah.com/native-american-history-in-the-savannah-area/
https://www.ghostsandgravestones.com/savannah
You May Also Like: Seattle Itinerary: 3 Days In Seattle
The Competitive Person's Guide To 24 Hours In Las Vegas
The Ultimate 14 Day Thailand Itinerary