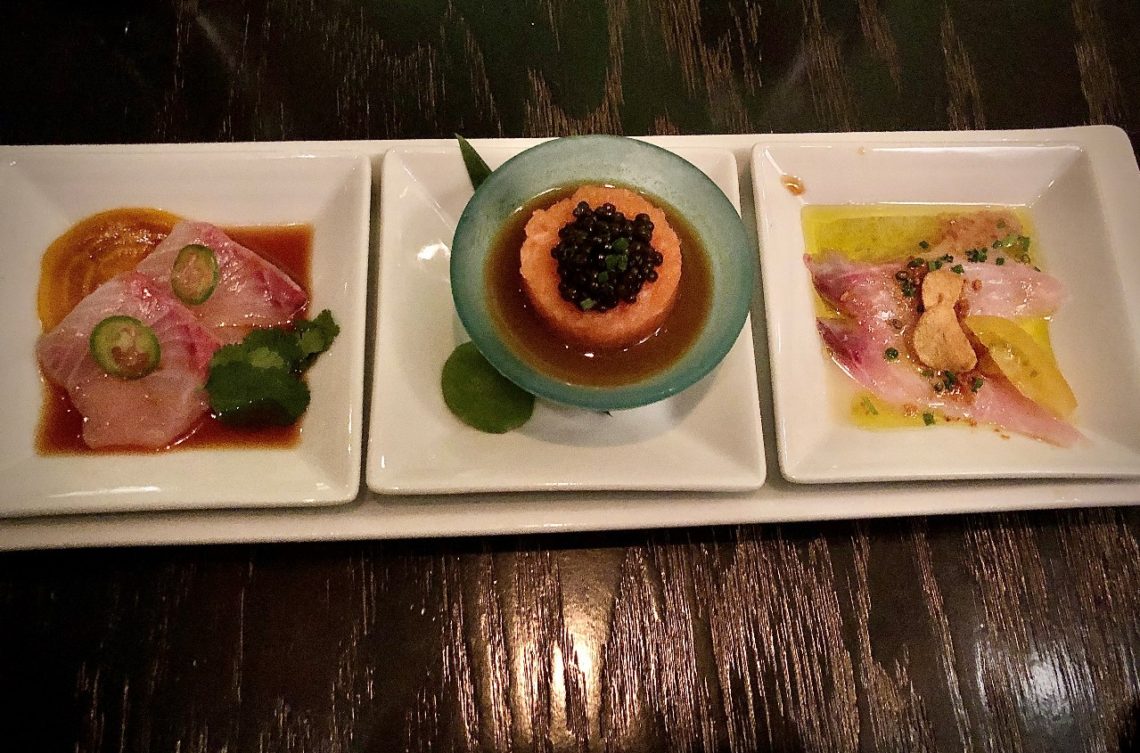 Do you like sushi? Odds are, you've heard of Nobu, one of the most infamous sushi restaurant chains in the world! Nobu has a prime location in the heart of Caesar's Palace, Vegas' most infamous resort. Every time I would pass by Nobu, I would wish that I could splurge on a meal there. It is, after all, VERY expensive. On my salary, this is a once-a-year anniversary or birthday meal, not a weekly thing. But it's reputation preceded itself, and I just HAD to know…is it worth the hefty price tag?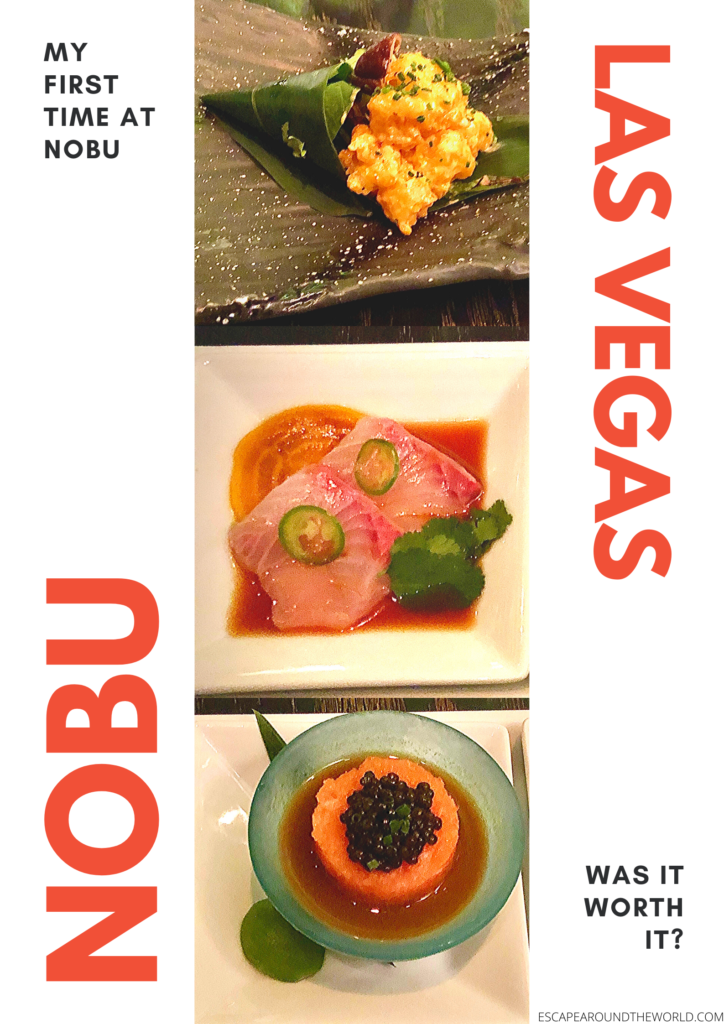 Please note, I am posting this during the COVID-19 pandemic. I do not advise that you visit this restaurant today, or any time in the foreseeable future until this thing blows over. For more information you can click HERE or HERE.
Upon entering the restaurant, I wasn't quite sure which direction to go in. Should I pick a sushi roll or two? Perhaps some Sashimi and a savory meat dish? I wanted to get a good overview of what the restaurant had to offer. This might be the only time I ever come here, so I might as well make the best of it, right?
After some deliberating, I figured the best course of action would be to do a chef tasting menu. In this way, I able to go on a sort of "food journey" with the guidance of a famous professional chef. I would be able to eat items from several categories, while (hopefully) saving money vs ordering each item a la carte. 
It would also allow me to try some items that I would never consider trying. There are some things to keep in mind here. This restaurant is expensive, so there is a definite risk in ordering just anything. I want to get my money's worth, so do I try something new with a risk that I'll find it repulsive? Or, do I get something familiar (which would almost defeat the purpose of trying a brand new restaurant.) Also, I can be a very picky eater. This is something I honestly hate about myself, and I'm trying to fix this year. 
With such a need to refine my taste palate, I decided on the highly recommended Nobu's Signature Omakase Menu. As the server explained, this menu was the perfect way to see what Nobu had to offer for the first timer. The Omakase Menu was $155/person, with each individual getting their own dishes.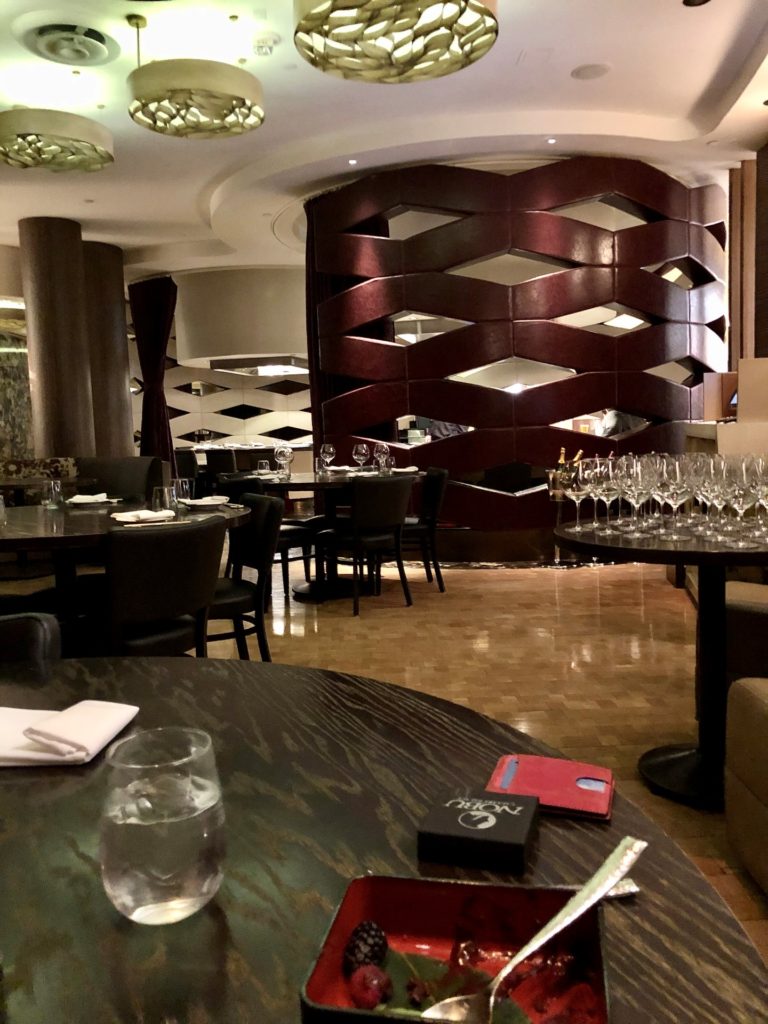 Over the course of about 1.5 hours, the server brought out 9 food items. I will say, the menu is not disclosed beforehand. So if you hate surprises, this may not be the menu for you. However, you are given the opportunity to advise of any allergies or preferences you may have.
Below is everything I ate. Next to the name of each dish, I will list the cost as if you were to purchase a la carte. Let's see if I save money by purchasing Nobu's Signature Omakase Menu…
The Dishes
*Please take these prices listed with a grain of salt. Some of these dishes are modified from the menu, and I had to make some estimated guesses…*
1. Sayori (Needle Fish) Tiradito Sashimi ($32)
Nearly invisible to the naked eye, this was the perfect way to start this food journey. The needle fish was the epitome of freshness, with strong citrus notes.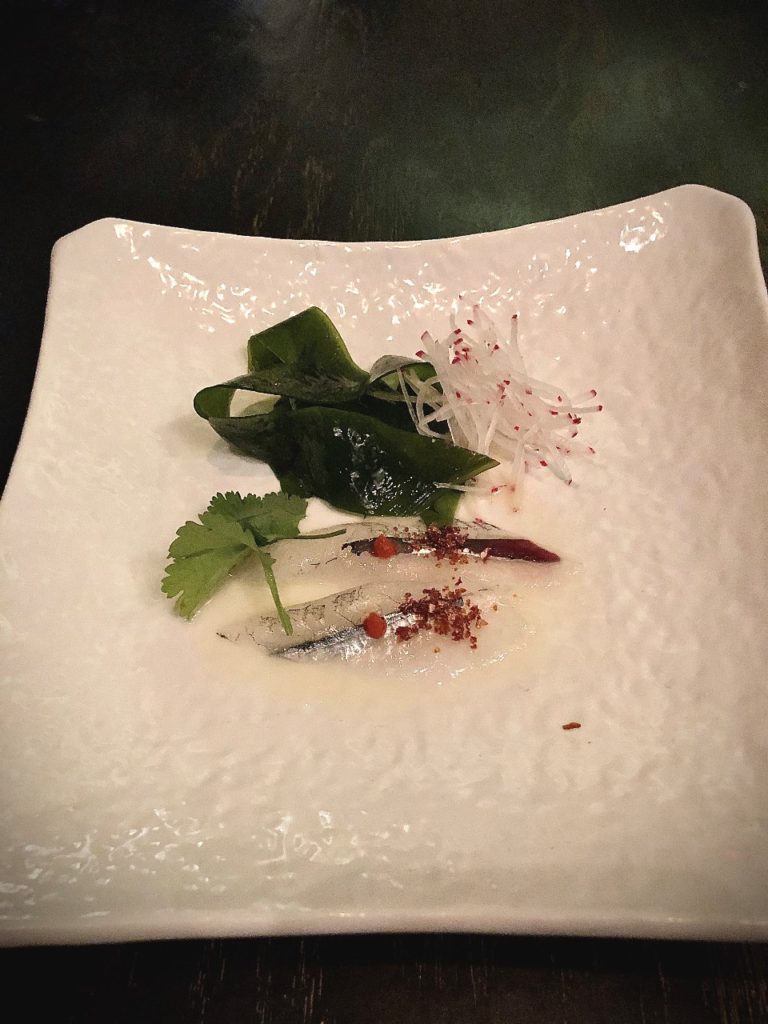 2. Sashimi Salad – Seared Blue Fin Tuna ($35)
I thought this was a very interesting and creative concept. The salad was wrapped firmly instead of the traditional loose leaf fashion.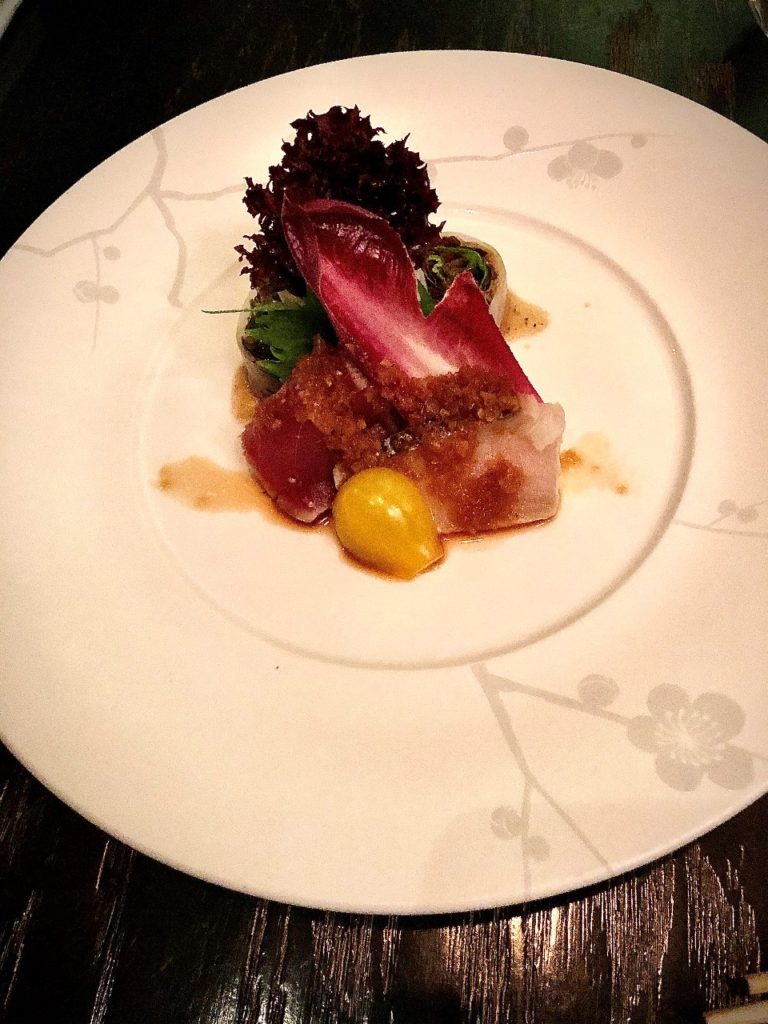 3. Sushi – 4 Piece (Estimated $37)
I thought that this tasted good, but not memorable. I was expecting a fresher taste overall.
4. Three Point Sashimi – Kanpachi Jalapeño, Salmon Tartar, Black Snapper Dried Miso (Estimated $93)
I found this to be the most fun of all of the dishes. There were a variety of textures and a very high attention to detail, particularly with the Salmon Tartar.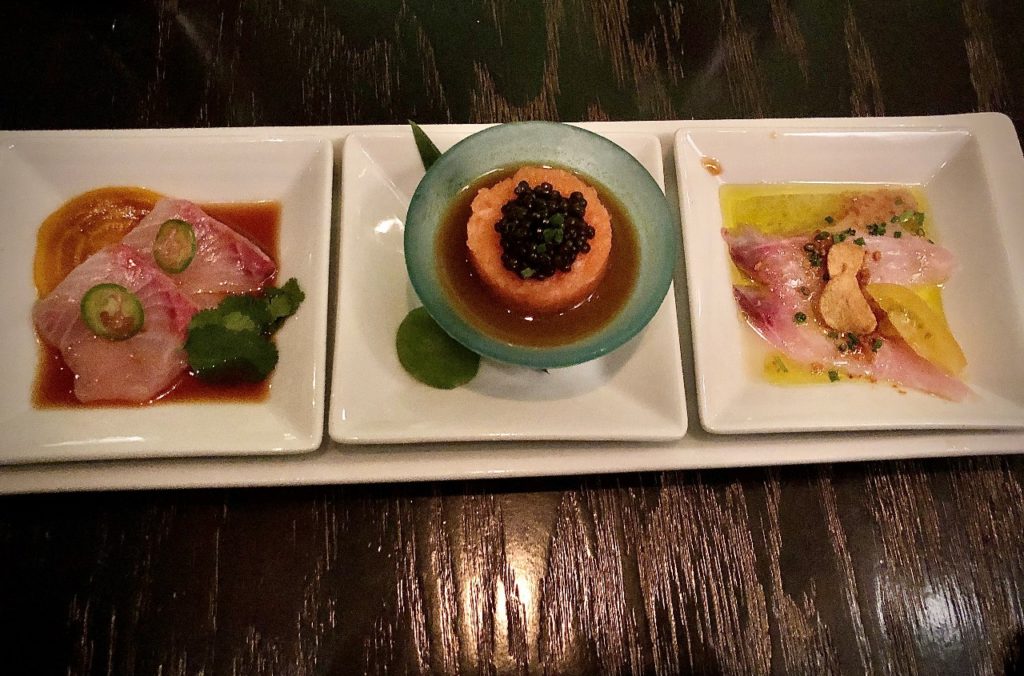 5. Creamy, Spicy Rock Shrimp ($30)
The only way I could describe this is…orgasm in my mouth. I was not suspecting such an incredible, tangy savory sauce. They took a traditional appetizer and made it much more upscale.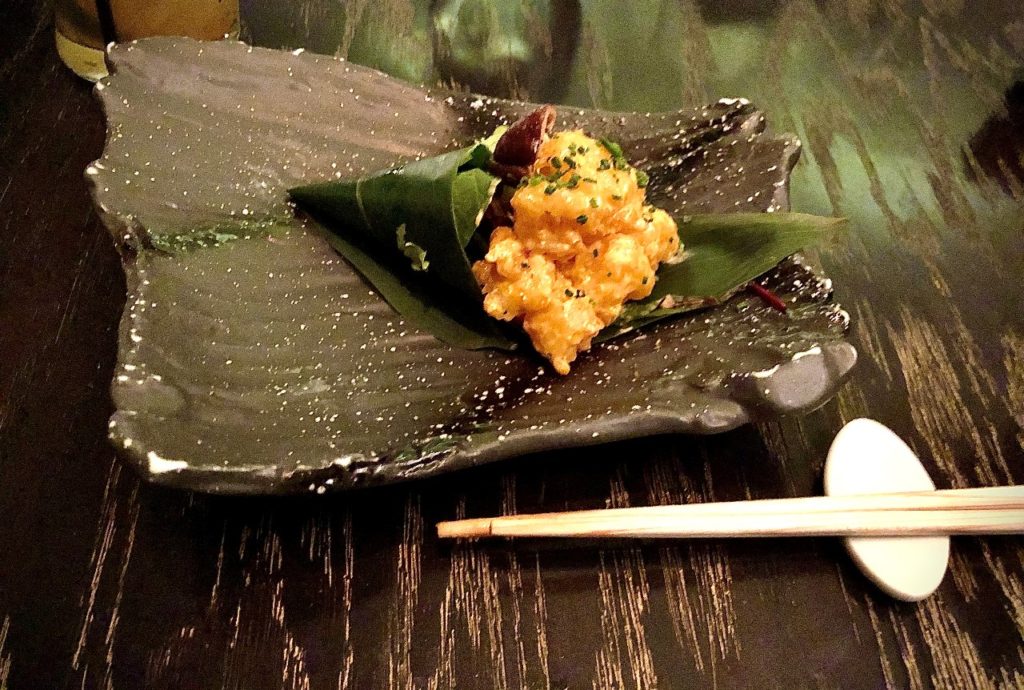 6. Black Cod Miso ($42)
The server informed us that this is Chef Nobu's signature dish and launched his career into stardom. I found this dish to be very fresh and luxurious, but in my opinion, a little too salty. And yes, I did start eating this and forgot that I was supposed to take a picture first so the plate looks a little messy.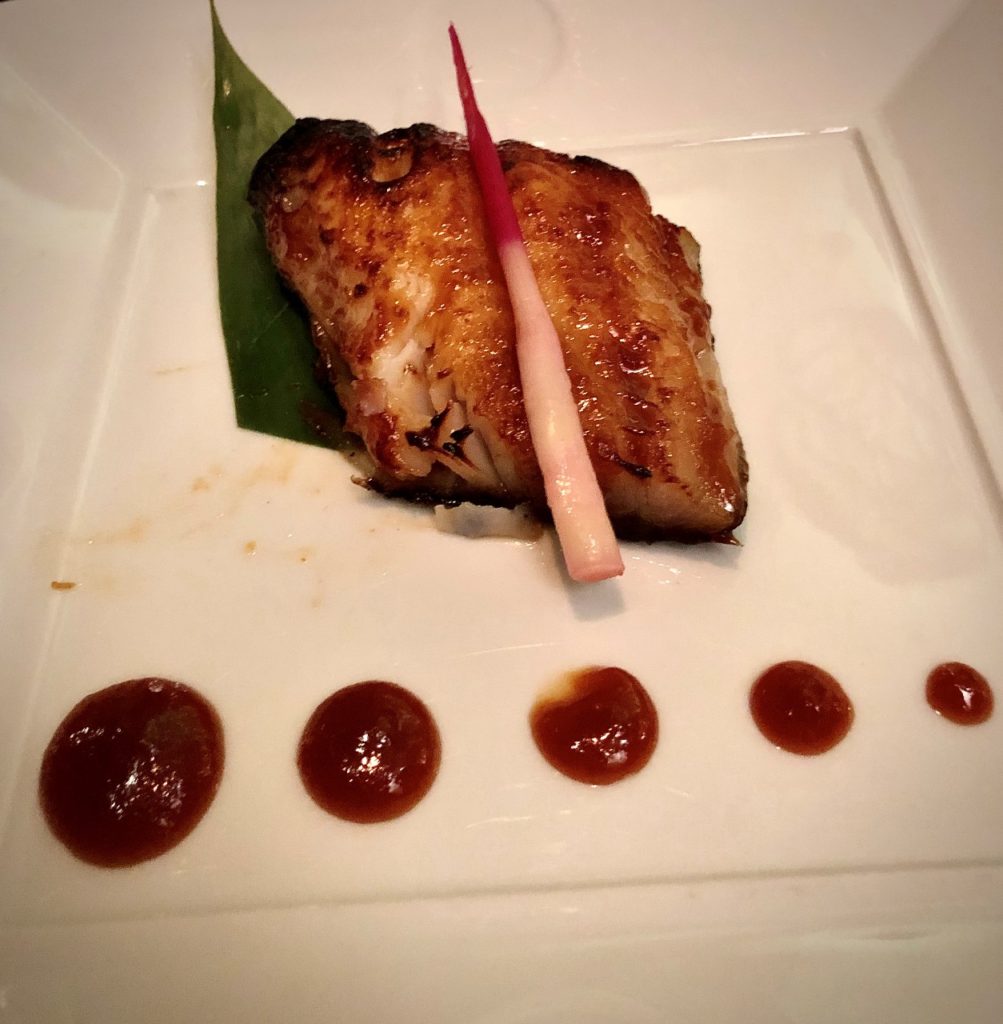 7. Beef Toban ($50)
This was by far my least favorite part of the experience. It was slightly overcooked, lacked seasoning and did not seem to fit into the overall food story up until that point.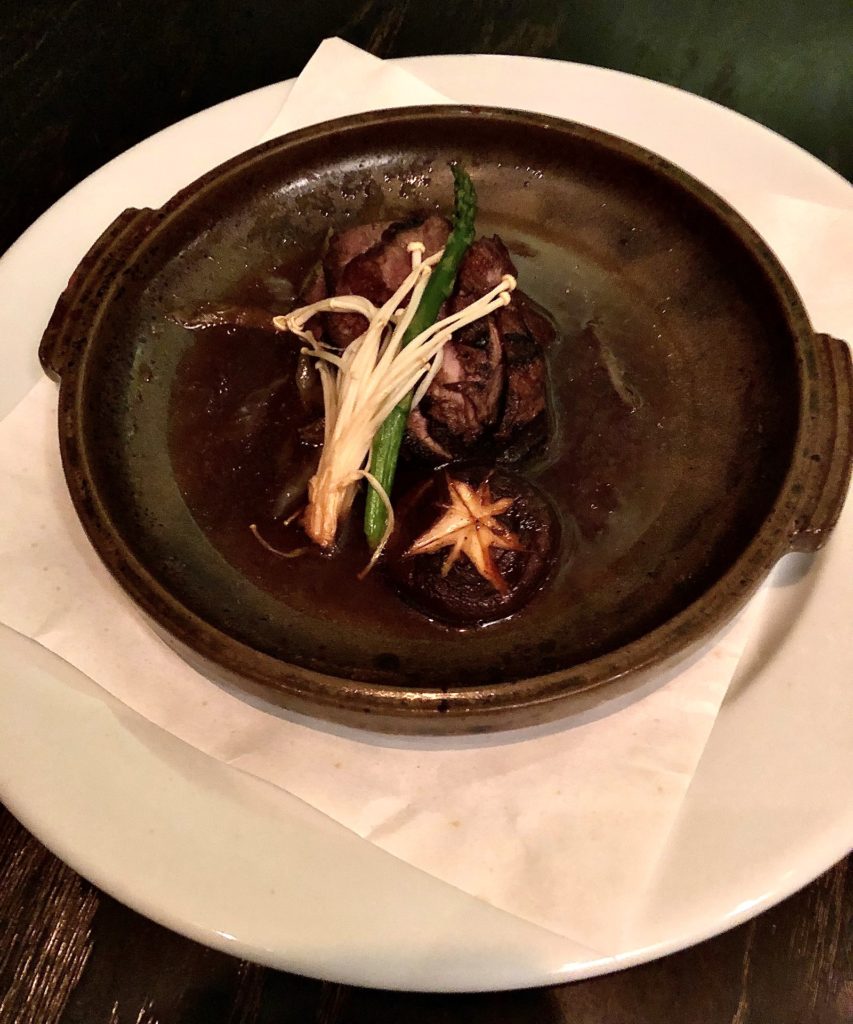 8. Miso Soup ($7)
Miso Soup might not be the most exciting thing to write about. But I will say that it was the most favorable and aromatic Miso Soup I've ever consumed.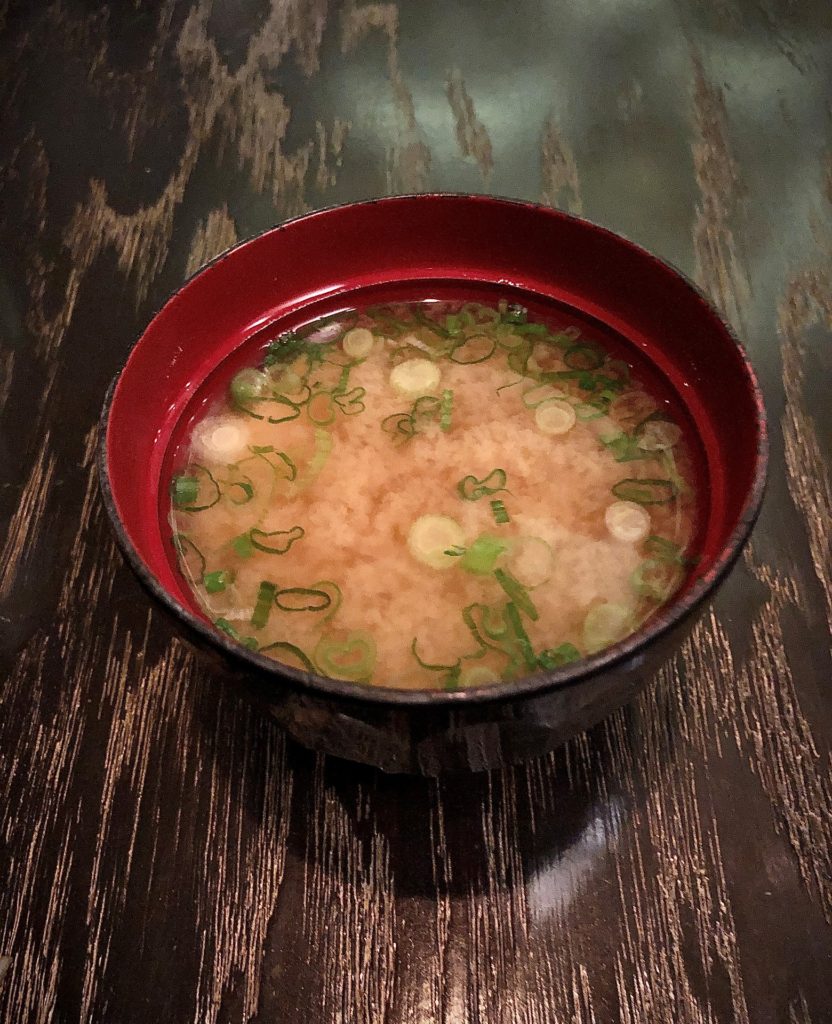 9. Bento Box Dessert (not listed)
It was a nice, sweet ending to this dynamic meal. It is not the most creative dessert I've ever had and I was expecting something a little more grand. But it was very tasty, and who doesn't love a good lava cake?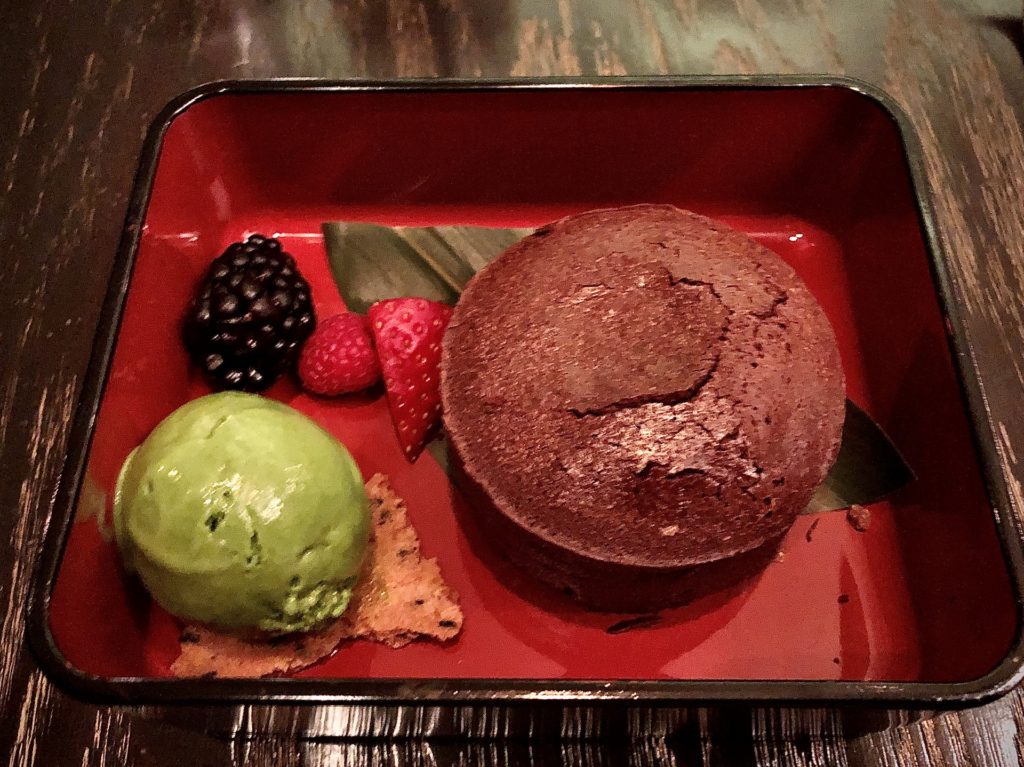 The Drinks
Peruvian Caipirinha ($18)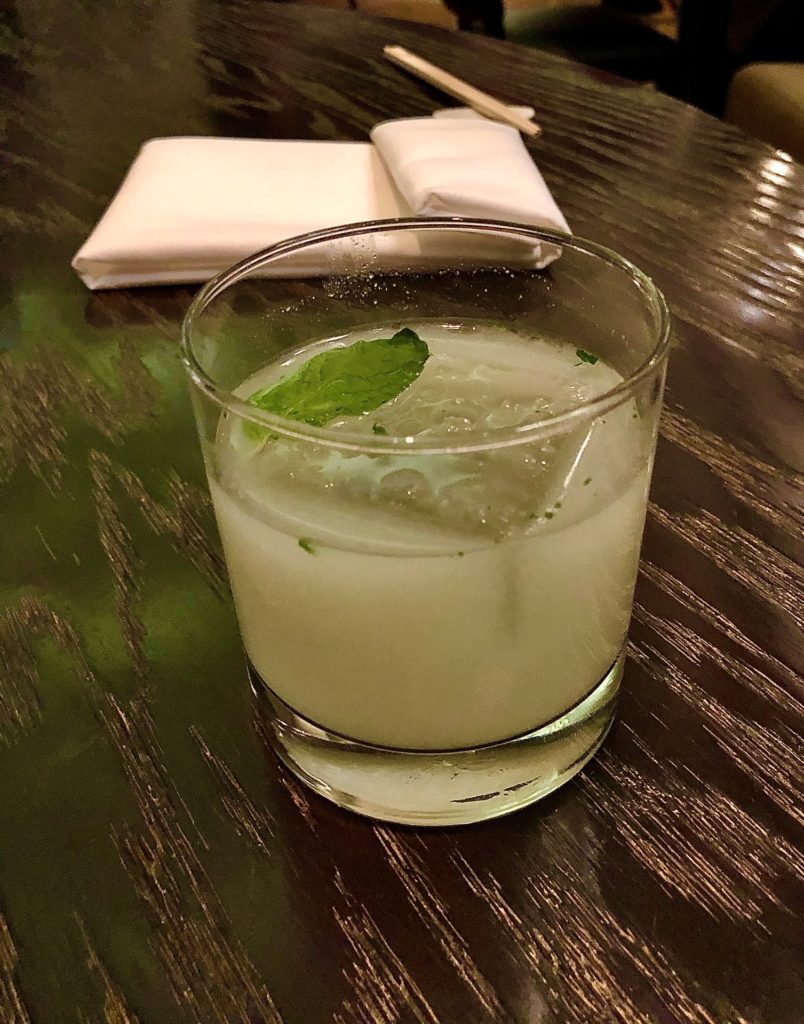 Hakka Nigori ($18)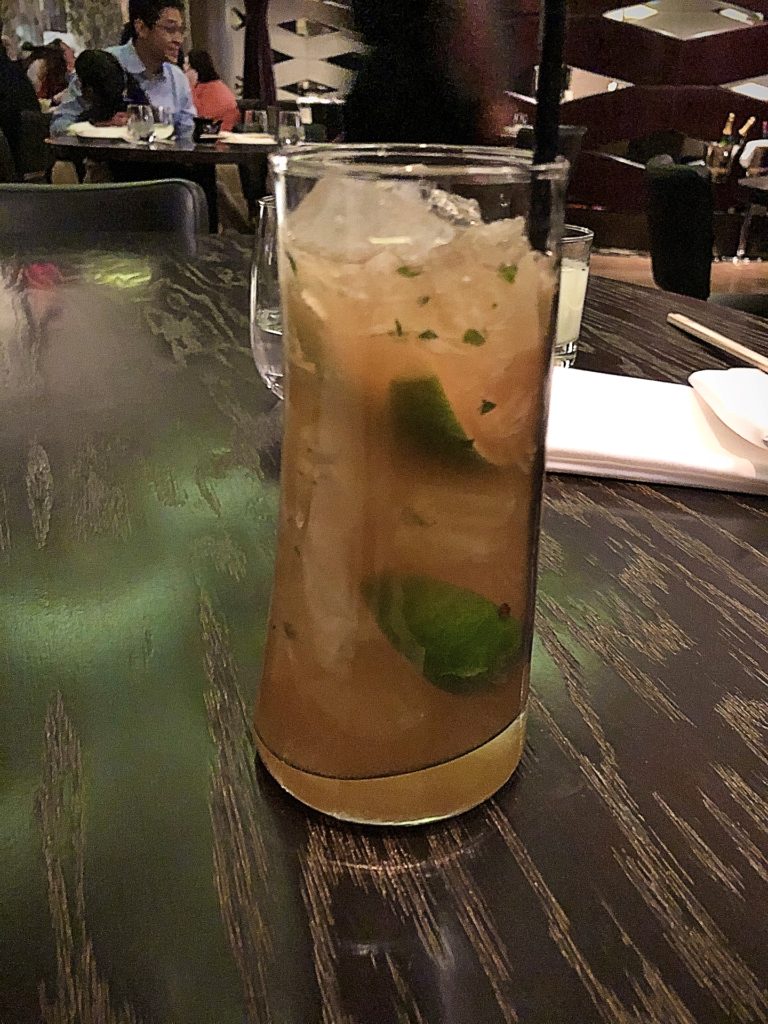 The Price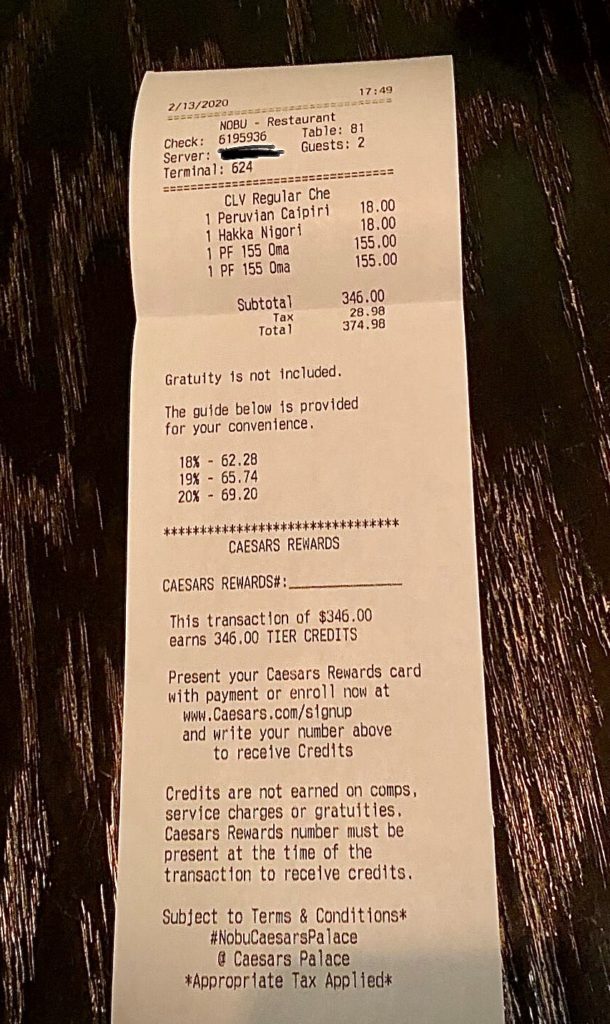 Was It Worth It?
So…was it worth it? For the price, the variety of dishes, quality of ingredients, and ambiance, I say YES. It was very expensive but I would definitely try this again in the future, especially to experience a future menu change. 
I got to try some things I would have never thought to pick out on a menu. I always feel a little accomplished when I try something new and actually enjoy it.
IF my calculations are correct, and I'm not so sure on this one, buying all items not including drinks a la carte is equal to $363/person. That is equal to a savings of $208 a person! (If I remove the two items I was not confident about from the equation completely, it would still be a savings of about $37. Not bad.)
My top three favorite items, if I just had to choose, are: the Sayori Tiradito Sashimi, 3 Point Sashimi, and the Creamy, Spicy Rock Shrimp. The flavors were so striking that as I'm writing this, my mouth is actually starting to water. 
My least favorite item was, hands down, the Beef Toban. There was nothing spectacular about this dish and it felt a little out of place. It also desperately needed some seasoning.
Would you spend $150+ on a mystery menu? Have you ever been to Nobu? I would love to know your thoughts in the comments below!

***PIN FOR LATER!***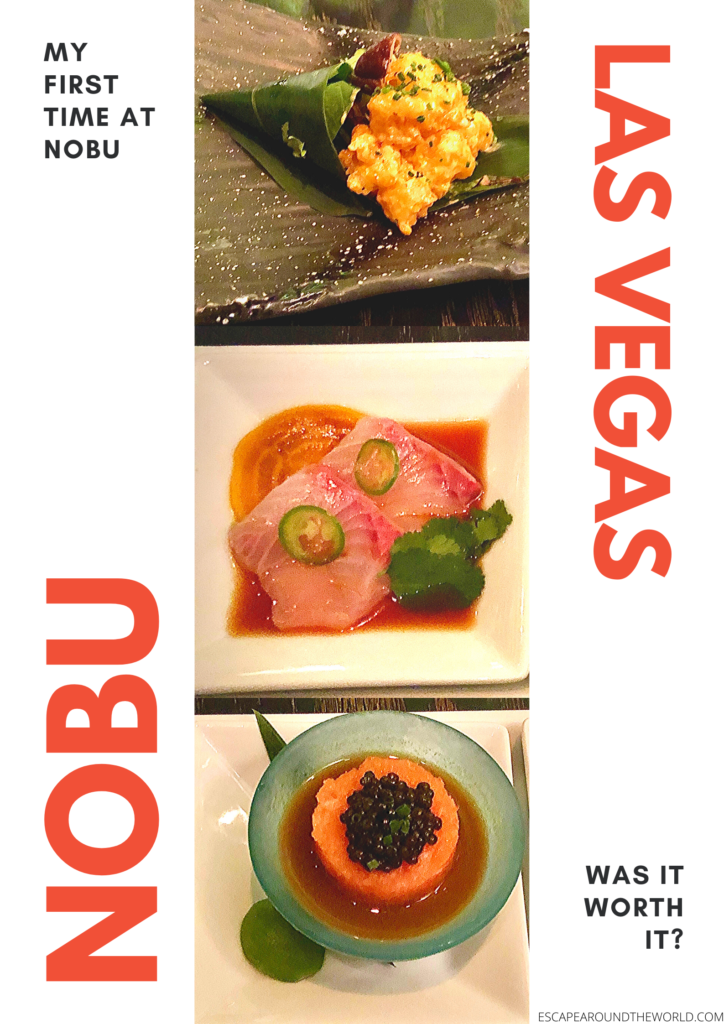 YOU MAY ALSO ENJOY…